Lighting Trends We Are Obsessed With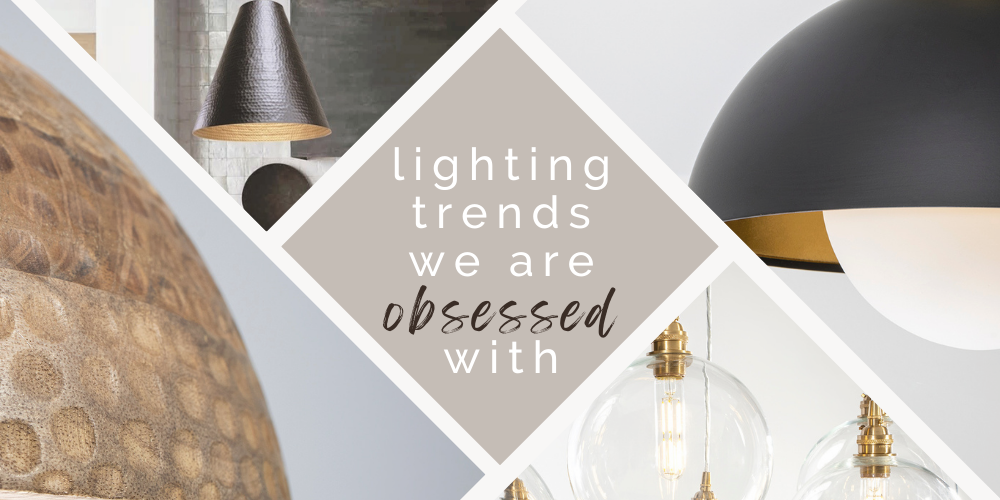 Lighting is a game-changer when it comes to creating an awe-inspiring space. As lighting enthusiasts and trendsetters, we are constantly on the prowl for the latest design inspirations and industry innovations. Below are five lighting trends we are seeing right now, and love! Let us show you how to achieve the look yourself with the help of Cordero Handcrafted Lighting.
1. BLACK AND BRASS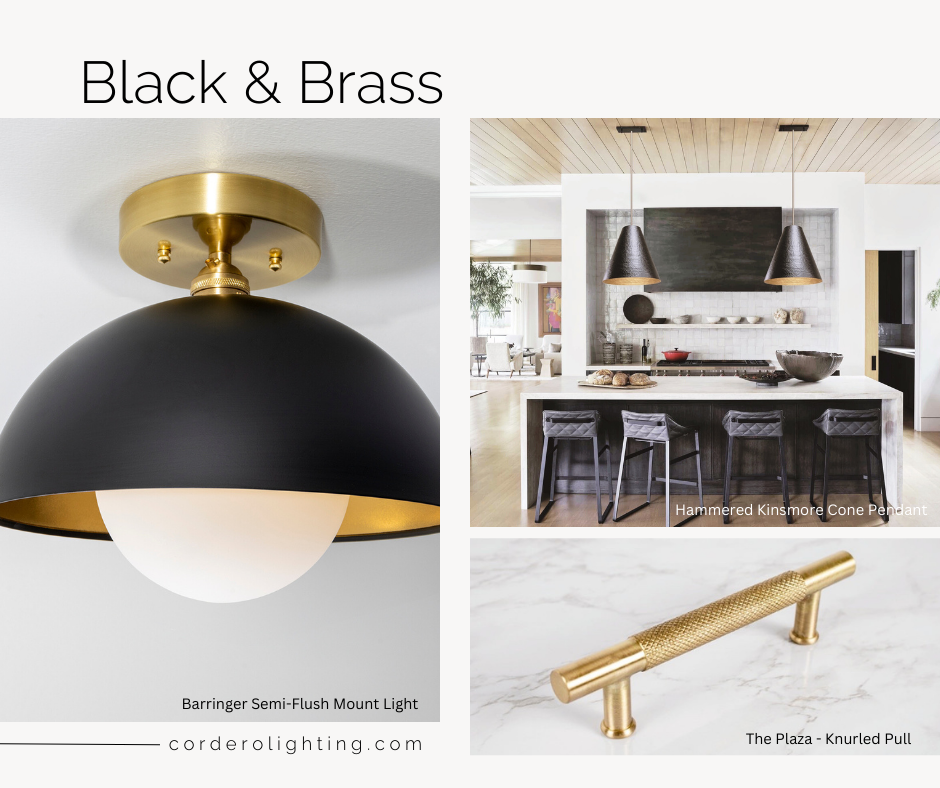 Prepare to be captivated by the timeless allure of black and brass. A modern twist on elegance…. we like to think of it as sleek. This combination continues to dominate the lighting design scene, with warmer blacks seamlessly complementing vintage-looking brass elements. The result? A fresh and modern aesthetic that effortlessly adds sophistication and style to any room.
At Cordero Handcrafted Lighting, we have a variety of products to help you achieve this captivating look. Our popular Dome Lighting Collection offers customizable options, allowing you to select the exterior and interior finishes of the shade with your choice of flat black and brass. Whether you're looking for pendants, flush mounts, or sconces, our Dome Collection presents a wide range of shapes and sizes to suit your design preferences. To complete this interior details look, explore our Hardware collection, featuring pieces available in both flat black and brass finishes. We are excited to have new hardware pieces hitting the showroom floor very soon.
2. THE GOLDEN AGE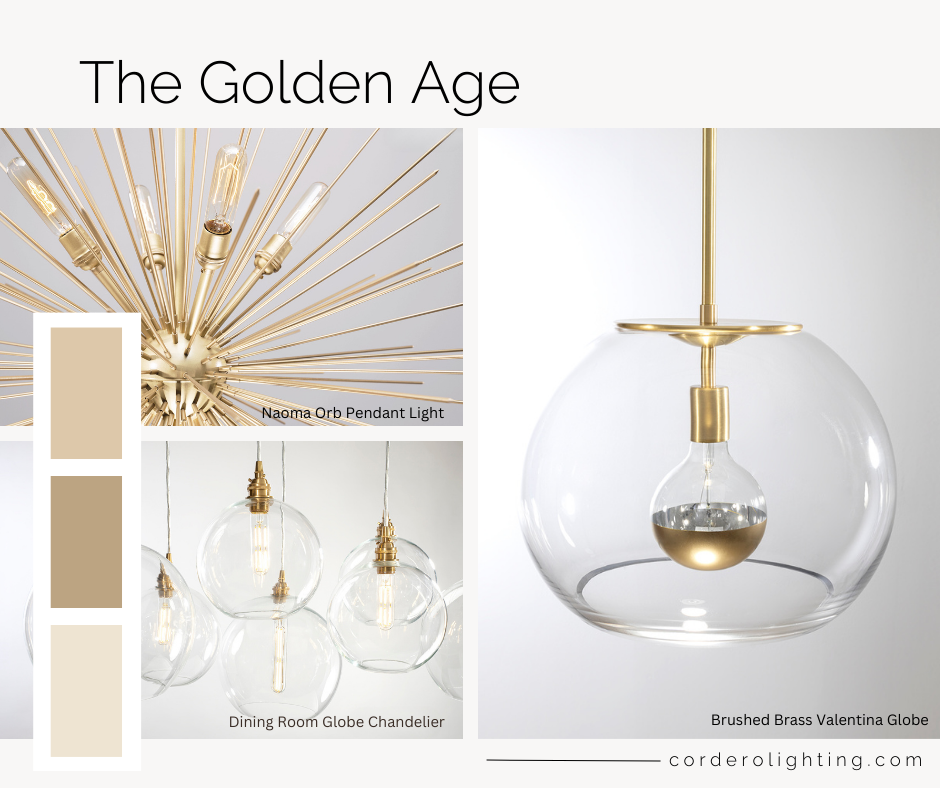 Gold tones still have the spotlight and continue to experience a resurgence in popularity. Muted golds with matte finishes offer a soft and luxurious touch to your lighting fixtures. Whether it's a shimmering chandelier or a sleek pendant, these golden accents bring a touch of opulence and refinement to any interior.
Our stunning Naoma Orb Pendant Light, Dining Room Globe Chandelier, and Brushed Brass Valentina Globe Pendant are just a few examples of how our craftsmanship and attention to detail can elevate your space with a touch of golden splendor.
3. OVERSIZED PENDANTS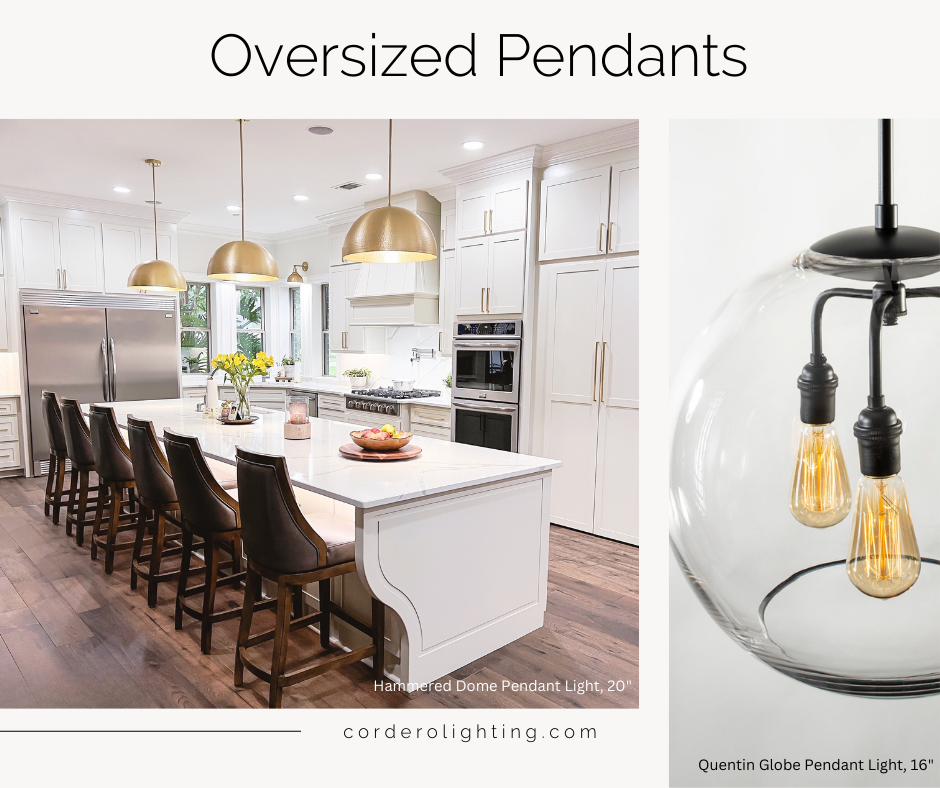 In the world of lighting, scale matters. And right now, bigger is undeniably better. Oversized pendants are taking center stage as statement fixtures that double as works of art. These functional pieces add drama and character to a room, without overpowering the space. With their impressive presence and impeccable design, they effortlessly become the focal point of any interior…. while also adding functionality.
A selection of our lighting pendants can be ordered in oversized sizes, allowing you to create a truly grand statement. Our Hammered Dome Pendant Lights, for example, can be ordered up to 30" in size. We offer several color options in a striking 36" version that adds an even more dramatic touch. If you prefer the style of glass pendants, our Quentin Globe Pendant Light boasts a generous size of 16" in diameter, it commands attention and leaves a lasting impression in any home or business setting.
4. EMBRACE WARM FINISHES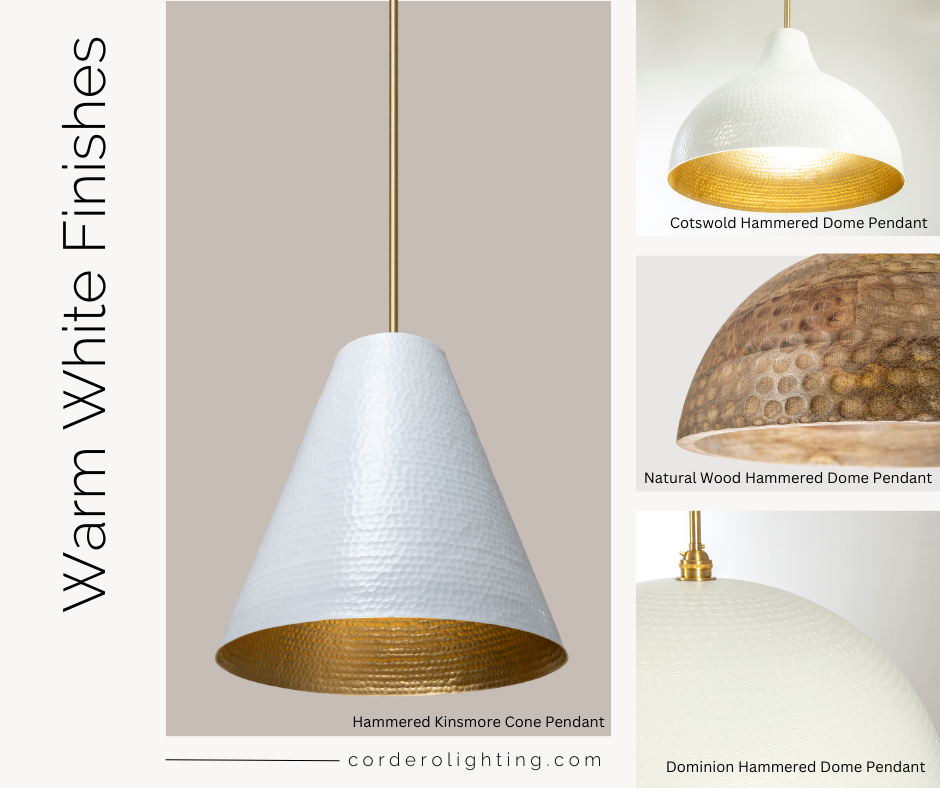 Say hello to warm whites, creamy neutrals, grays, and blonde woods which have been popular elements in lighting designs this year. Influenced by the popularity of paint and furniture colors, these warm finishes create a cozy and inviting atmosphere, leaving you with a space that exudes comfort and style.
We offer an array of options to help you embrace warm white finishes. Our all-natural mango hardwood dome radiates warmth, providing a stunning focal point for any space. The natural Wood Hammered Dome Pendant Light features a sleek metal rod connecting the fixture's warm silhouette with a complementary unstained wooden canopy. Additionally, many of our light fixtures are available in interior/exterior combinations, offering warm white variations such as white, satin white, french cream, and champagne mist.
5. CUSTOMIZABILITY
Gone are the days of settling for generic lighting options. Today's clients are craving individuality and personalization. That's why customizability is in high demand, giving you the ability to mix and match lighting configurations that perfectly suit your unique style and preferences. From selecting different color combinations, bulbs, and finishes to creating your own bespoke designs, the power is in your hands to curate a truly one-of-a-kind lighting experience.
At Cordero Handcrafted Lighting, we take pride in helping our clients design a lighting experience that fits their style. Visit our website to learn more about our products, take a spin through our Instagram for inspiration (make sure to follow us for weekly updates), and contact us to begin your next lighting project. And if you are located in the Charlotte region, we would love to invite you to make an appointment to visit our showroom to see our products in person. Call us at 704-765-2285 or email hello@corderolighting to schedule your appointment.