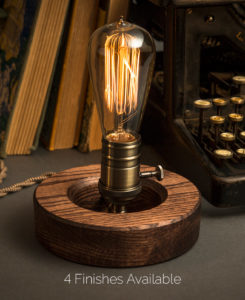 I ordered 7 pieces from Dan, all different types, and they just arrived yesterday. I couldn't be more pleased. He is truly and artist who takes great care in his work. The items were well packaged and nothing was broken or damaged, despite their delicate nature. Thank you and will almost certainly order again soon.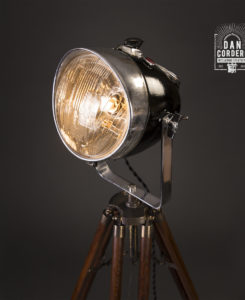 I absolutely love my floor lamp. The quality is great and it far surpassed my expectations. Thank you Dan.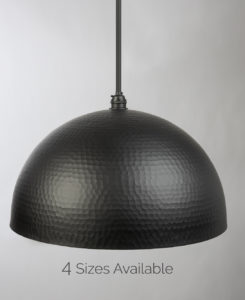 I was so happy to find a hammered black dome light. Arrived just as I expected and I LOVE IT!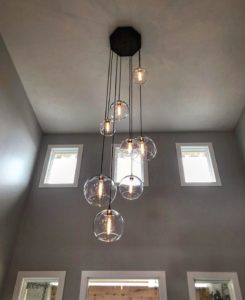 We worked with Dan while building a new house during the pandemic. At a time when everything was crashing around us with vendors and contractors, Dan was incredibly responsive, friendly, and patient. We had delays with electricians, issues with shipping related to COVID….the list goes on and on. Dan responded to every email and even picked up the phone to call me when we were in crunch time with the builders. I could go on and on (and I have many times to whoever will listen) but let me also comment on his amazing craftsmanship. We purchased the hammered dome in black for our farmhouse style, casual dining room, a multi-globe chandelier for our foyer, two farmhouse lights for our laundry room add three pendant globe/lights for the kitchen. Each piece is more spectacular than the next. They are show stopping, unique and made with great care and detail.
I can't recommend Dan enough. Wish I had stumbled upon him sooner.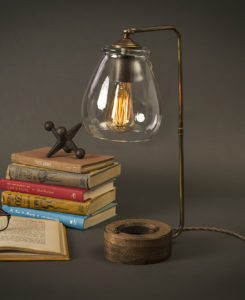 Dan does incredibly beautiful, meticulous craftsmanship! This lamp is stunning–a gorgeous mix of materials in finishes that harmonize so well the end product sings. Dan also is a great communicator and kept me posted on where my order was in the process. He is also an impeccable shipper of delicate items, so my lamp and bulbs arrived in mint condition. Based on the superior quality of my lamp, I would say that Dan clearly loves what he does, and my god is he good at it. I will definitely be purchasing from Dan's shop again. Thanks so much for adding such elegant charm to my living space, Dan!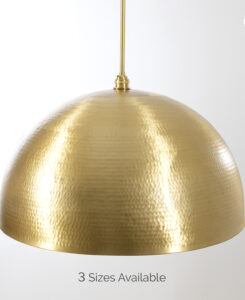 Two thumbs up for these beautiful light fixtures,and for the incredibly patient & quality customer service from Dan. We had some crazy things going on with our house and he was so helpful through the process. We are thrilled with how well the pendant lights turned out and would definitely ship with Cordero Lighting again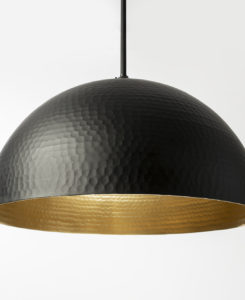 High Quality of craftsmanship. Packaged well. Customer service excellent. I have been on this planet a while and when I say it is nice work, it is nice work. I also looked for ~5 years to find what I wanted. Mission accomplished. The flat black goes well in my kitchen nook (not as much light as I had before, but I don't care I love it so much). It also goes well with my mixed modern, industrial, bohemian vibe. In the deep of winter the gold will look like warm sunshine. More detailed instructions would have been helpful – in the end all is well that ends well. So pleased
I absolutely love my new lamp from Dan Cordero. I can tell the quality, love and time he put into the restoration which makes it worth every penny! The built in dimmer gives me the perfect excuse to use it long and often depending on my mood and rather I have a glass of wine in my hand. Thanks so much for the beautiful addition to my family room Dan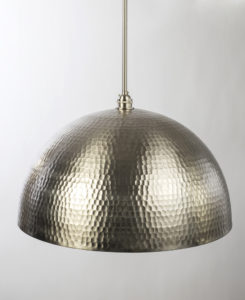 This piece is stunning, such a gorgeous accent to our new home. You won't be disappointed. Furthermore, Dan was beyond professional and helpful from the start of our conversation. He answered numerous questions quickly and thoroughly as I was considering whether to order or not. When they finally arrived, one was scratched. I sent a picture to Dan more inquiring about how to fix this, and he immediately sent a replacement! High quality service and product all around.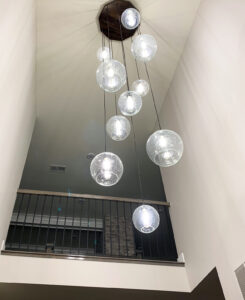 A gorgeous foyer light, great quality and absolutely met my expectations if not more. It did take a while to get, but as another comment said, it was absolutely worth the wait! Thank you Dan!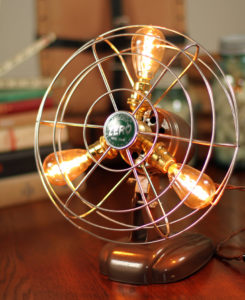 Dan was very patient with my wants which was very much appreciated. It is everything I imagined it would be. Incredible craftsmanship and attention to details. Thank you.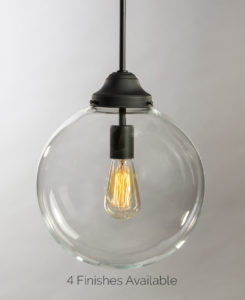 The Eden Pendant is a showstopper….everyone comments on how perfect they are with the Hammered Flat Black Dome Pendant. These were custom made to my specifications too.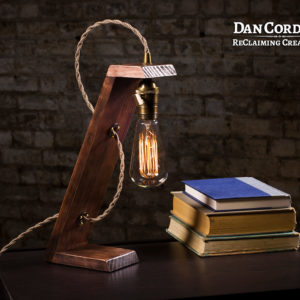 What an amazing and beautiful lamp. I love it. Everyone loves it, lol. I want to thank Dan C. for creating this sweet lamp. It was worth every penny and more. It has such character too…. pure AWESOME!!! Thank you so so much. kindly, Michelle
I purchased 4 of Dan's 'Edison Bulb Pendant Light Fixture' for my kitchen remodel and couldn't be happier with the product! They are made with high quality and look absolutely stunning in my kitchen. I love that they are unique pieces and are not mass produced and easily identifiable as lights from Pottery Barn, West Elm, etc.
In addition, Dan is wonderful to work with. Having many questions, Dan always promptly replied to my emails and very kindly sent out a replacement glass bulb when I found an imperfection in one of them. You can purchase with high confidence from Dan, knowing you'll get quality one-of-a-kind pieces backed with excellent customer service.
Thank you so much for being a part of my dream kitchen!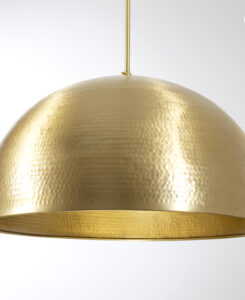 These pendants are stunning. Shipped beautifully packaged and delivery on time. The quality is excellent. The rods provide great options for hanging height. They are the focal point of our new kitchen. We love them so much, we have decided not to install a light over the adjacent dining table as our other light fixture looks cheap in comparison and we don't want to detract from the overall wow factor of these pendants.
Page 2