Trending Glass for Lighting Fixtures: Clear vs. Textured
When it comes to choosing the perfect lighting fixture for your space, the type of glass you select can make a significant impact on the overall aesthetic. While clear glass has long been a classic voice, the trend of textured glass for lighting fixtures is on the rise. Let's explore the differences for when you consider ordering light fixtures from Cordero Handcrafted Lighting.
Clear Glass: Classic, Traditional, Timeless
Clear glass is a time-honored choice for lighting fixtures. Its transparency allows for a bright, unobstructed flow of light, making it ideal for traditional and minimalist settings. If you want a chandelier that exudes timeless elegance and illuminates your space with a crystal-clear glow, clear glass is the way to go. Pictured: Langston Globe Chandelier (L) and Custom Globe Chandelier (R)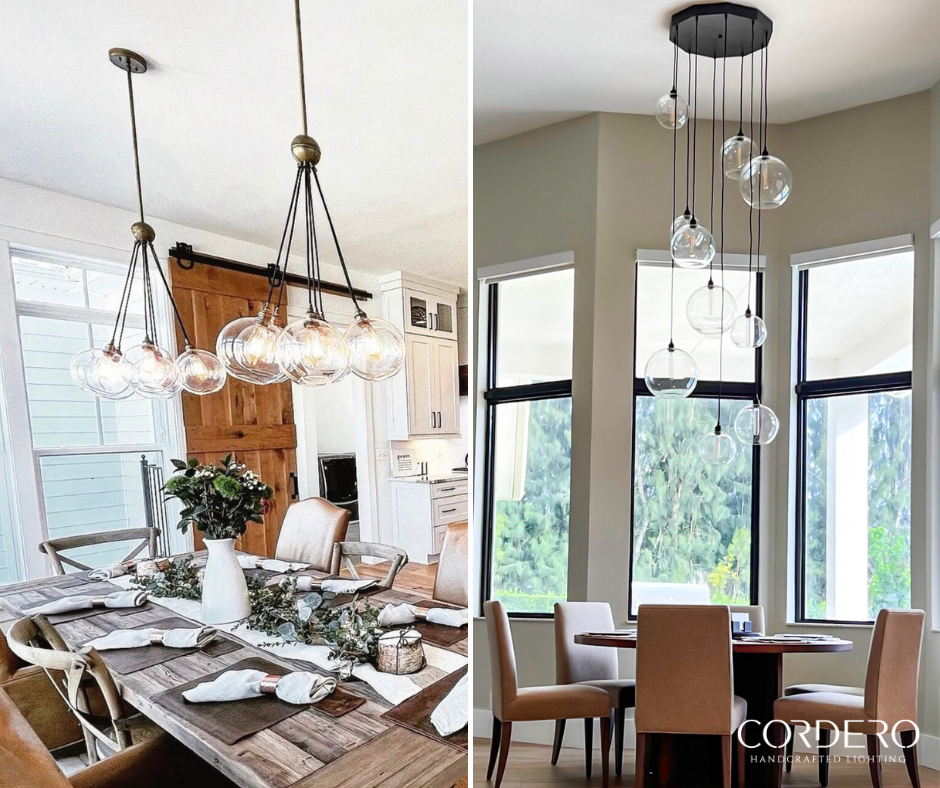 Textured Glass: Adding Visual Interest
Texture has the ability to transform an ordinary lighting fixture into a statement piece. Textured glass brings a unique charm and visual interest to even the most basic fixture styles. Here are some textured glass options we offer:
Ribbed Glass (Contoured Glass) – NEW!

: This innovative design features elegant ridges that create captivating patterns of light and shadow, adding depth and character to your space.

Seeded Glass (Textured Bubbles):

Seeded glass is adorned with tiny air bubbles, creating a mesmerizing effect reminiscent of dewdrops on a windowpane. It adds a touch of whimsy and a subtle vintage vibe to your lighting.

Dimpled Glass (Soft Curves):

Dimpled glass boasts gentle curves that play with the light, casting enchanting, diffused patterns throughout the room. It's perfect for creating a warm and inviting atmosphere.

Opal Glass (Diffuser of Light):

Opal glass, with its milky, opaque appearance, acts as a fantastic light diffuser. It softens the glare from bulbs, creating a gentle, ambient illumination that's perfect for cozy spaces.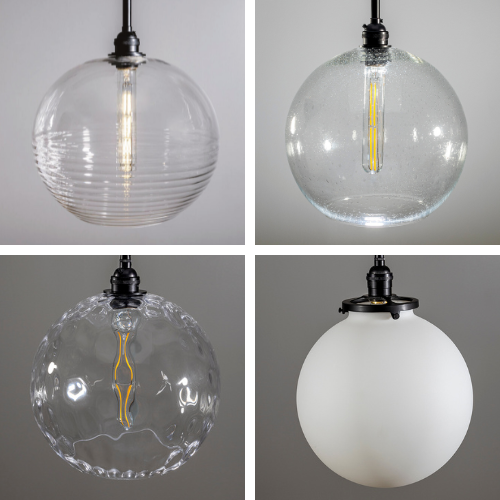 Upper Left: Ribbed. Upper Right: Seeded. Lower Left: Dimpled. Lower Rigth: Satin Opal
Benefits of Textured Glass
One of the significant advantages of textured glass is its ability to diffuse light and reduce glare from bulbs. While clear glass directs light in all directions, textured glass, whether through ridges or bubbles, softens the direct bulb shine. This creates a more comfortable and inviting atmosphere. Ideal for spaces where you want to create a warm and welcoming ambiance.
Illuminate Your Space with Cordero Handcrafted Textured Glass Lighting
At Cordero Handcrafted Lighting, we offer a stunning selection of light fixtures featuring textured glass options that will truly elevate your space. Whether you prefer the captivating patterns of Ribbed Glass (such as the Ribbed Glass Pendant Light and Lasina Pendant Light). Or you love the vintage charm of Seeded Glass (including our Seeded Globe Pendant Light). The warm ambiance of Dimpled Glass (as showcased in the Dimple Pendant Light or the Dimple Flush Mount Light Fixture). Maybe you prefer the cozy illumination of Opal Glass (as seen in the Barringer Pendant Light Fixture). Regardless of your style preference, our handcrafted pieces are designed to meet your unique needs and taste.
For those seeking a truly WOW piece, consider our popular Customizable Globe Chandelier. These chandeliers can be customized with your choice of globe styles, including Clear, Seeded, Dimpled, and Satin White Opal. This allows you to create a lighting masterpiece that perfectly suits your space.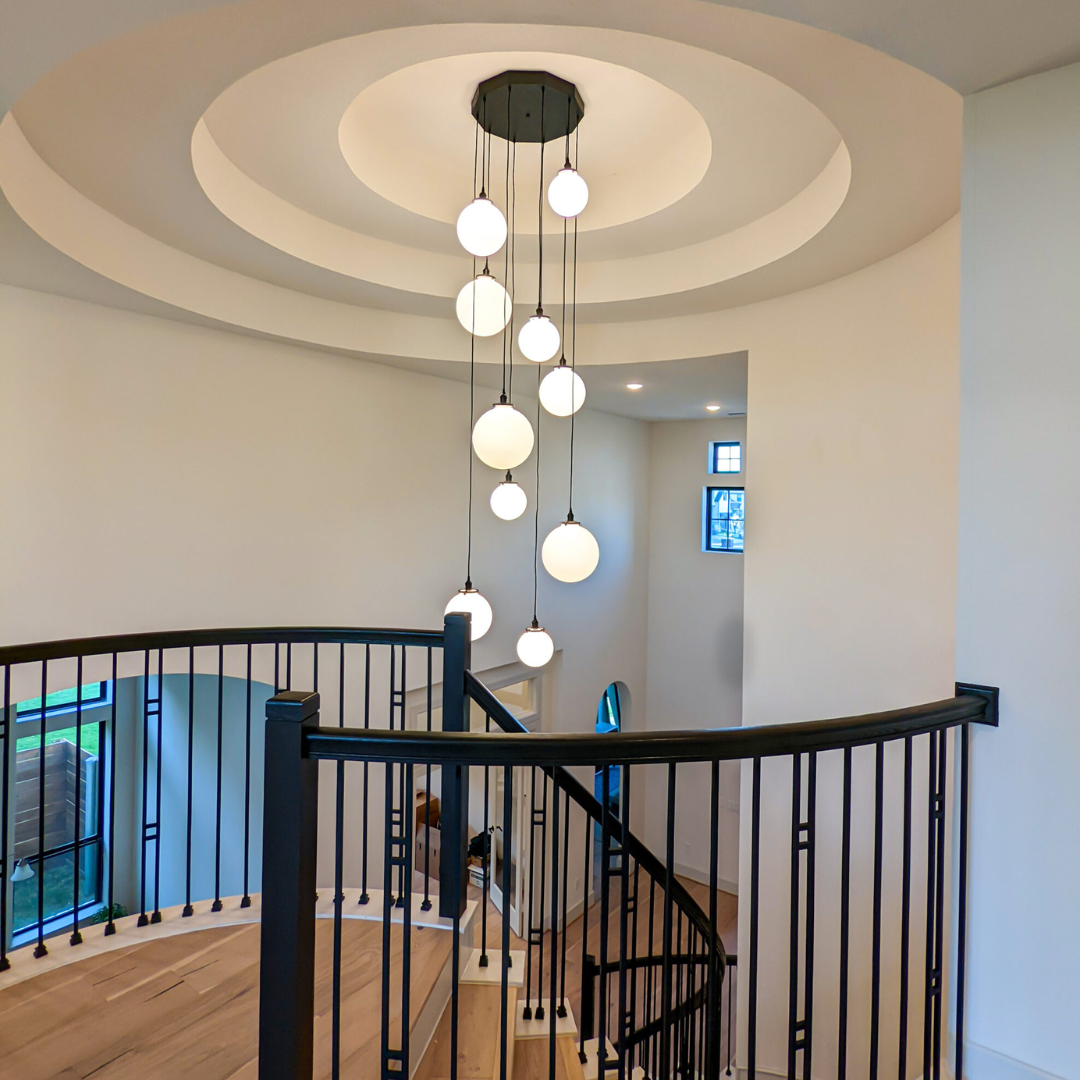 At Cordero Handcrafted Lighting, we take immense pride in helping our clients create a lighting experience that perfectly aligns with their unique style. Explore our website to discover more about our products, or find inspiration through our Instagram page (don't forget to follow us for weekly updates!). For our friends in the Charlotte area, we extend a warm invitation to schedule an appointment and visit our showroom to view our products firsthand. Reach out to us at 704-765-2285 or via email at hello@corderolighting.com to schedule your appointment.