Trade Program Partner Spotlight: Renew Home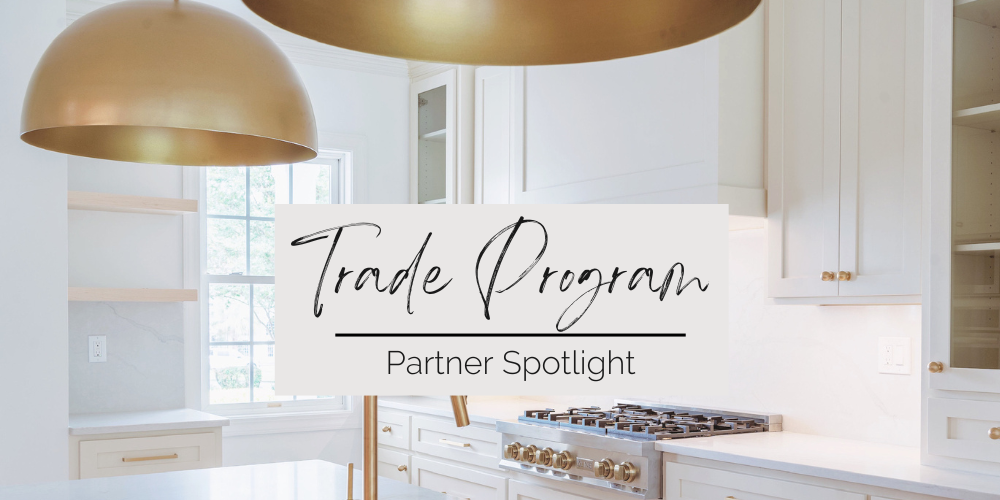 At Cordero Handcrafted Lighting, we believe in celebrating exceptional craftsmanship and remarkable partnerships that shine as brightly as our exquisite lighting creations. We are thrilled to introduce you to a stellar member of our CHL Trade Program, Renew Home, who recently orchestrated a breathtaking kitchen renovation that flawlessly marries aesthetics and functionality. Are you as big a fan of before-and-afters as we are?
Based out of Upstate South Carolina, Renew Home isn't your typical renovation crew. Led by a dynamic team of women, they're not just about giving homes a fresh coat of paint; they're your personal renovation concierge. As we all know, renovations can be a bit of a rollercoaster. But Renew Home steps in to take the stress out of the equation, handling all the nitty-gritty details of design and construction.
From dreamy concepts to awe-inspiring completion, the heart and soul that Renew Home pours into each project is evident. Their mission goes beyond mere aesthetics; it's about crafting environments that breathe life into spaces. It's about turning houses into havens that amplify productivity, happiness, and that unforgettable wow factor.
A Space Reborn
A wall knocked down, a space is reborn. Renew Home's work transformed this Greenville, South Carolina kitchen into an open space where families gather and memories flourish. The kitchen is the hub of family hustle and bustle. Renew Home took this space and turned it into more than just a cooking space, it's now a modern oasis that invites friends and family to come in and stay awhile.
"The most fun part of this job was seeing the drastic change after knocking down the wall and seeing how open the space became. Now our clients have one large space to gather as a family."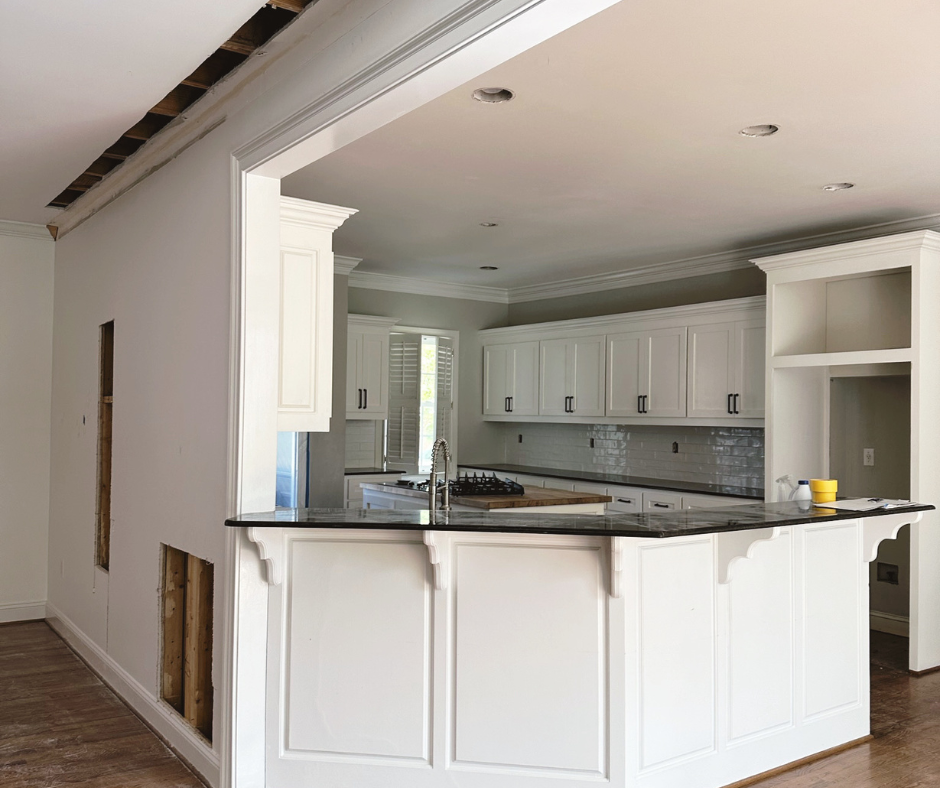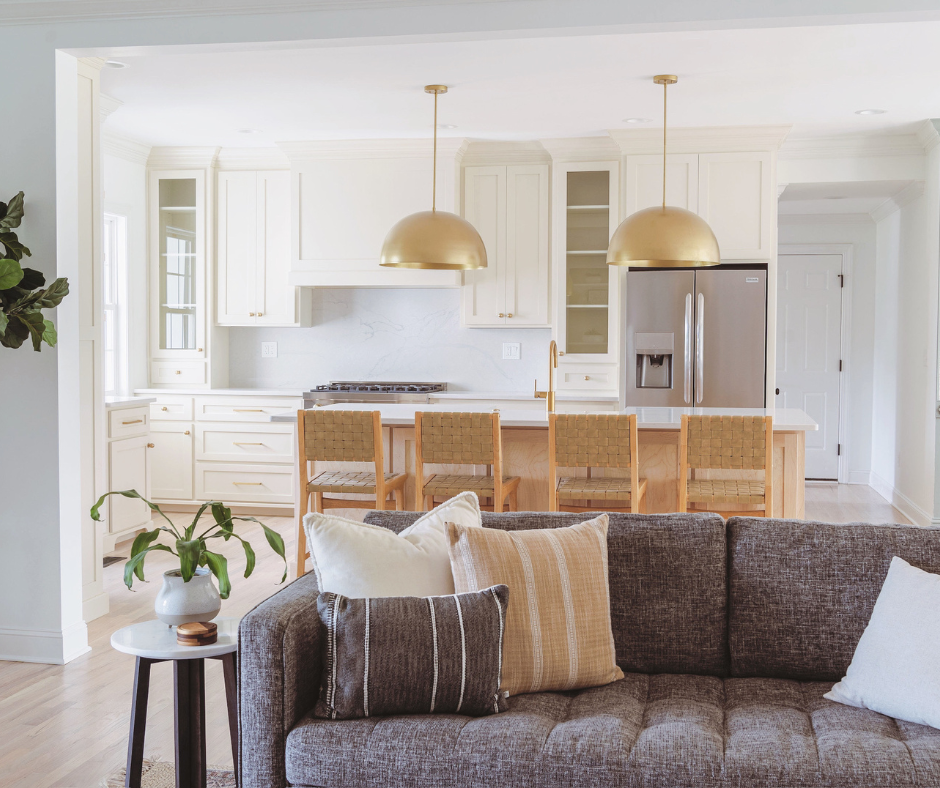 Design Highlights
This renovation is full of showstoppers… the oversized pendants, the glass cabinets, and the quartz backsplash. Together, these elements blend perfectly together creating a space that is both beautiful and functional.
Wave goodbye to the old extended countertop island and welcome a breathtaking 9-foot counter-height island to take center stage. Enhancing the allure are two Cordero Handcrafted 24" Brushed Brass Smooth Dome Pendant Light Fixtures, casting a warm and inviting glow that complements the newfound spaciousness of the kitchen. Complimenting the brushed brass dome pendant lights are brushed brass fixtures and finishes throughout the kitchen.
The glass cabinets, tall and trendsetting, command attention as they proudly serve as a focal point for the kitchen. An exclusive design choice by Renew Home's clients, these cabinets add an exquisite touch of sophistication. And the piece that brings it all together? The grandeur of the quartz backsplash and matching countertops. You can view all of Renew Home's project videos on their Instagram.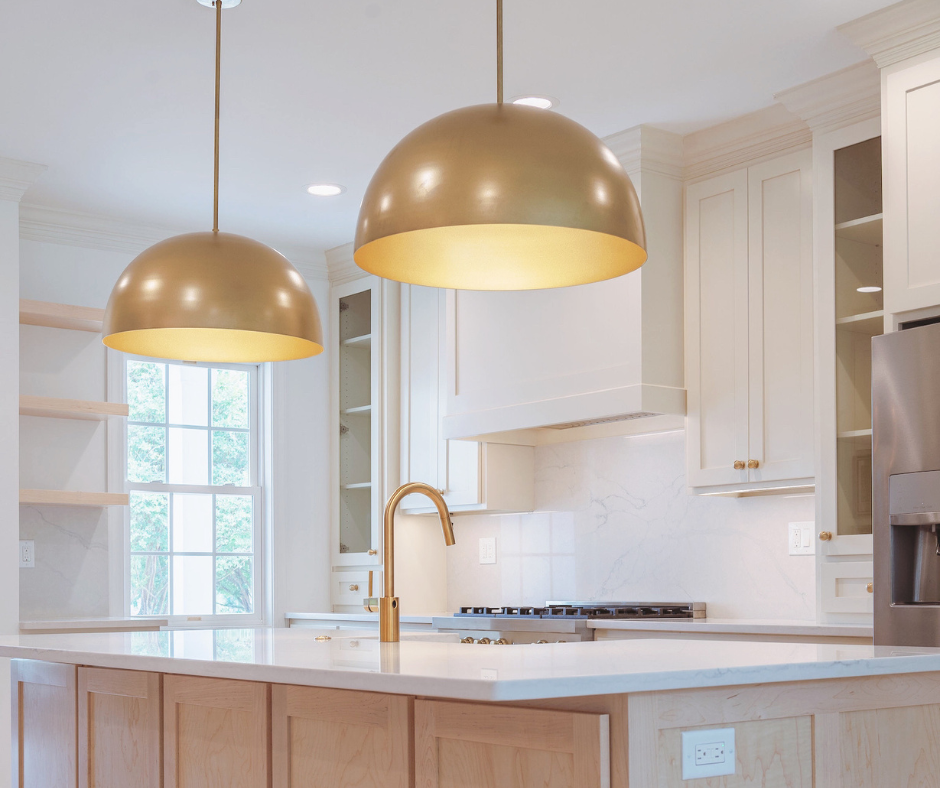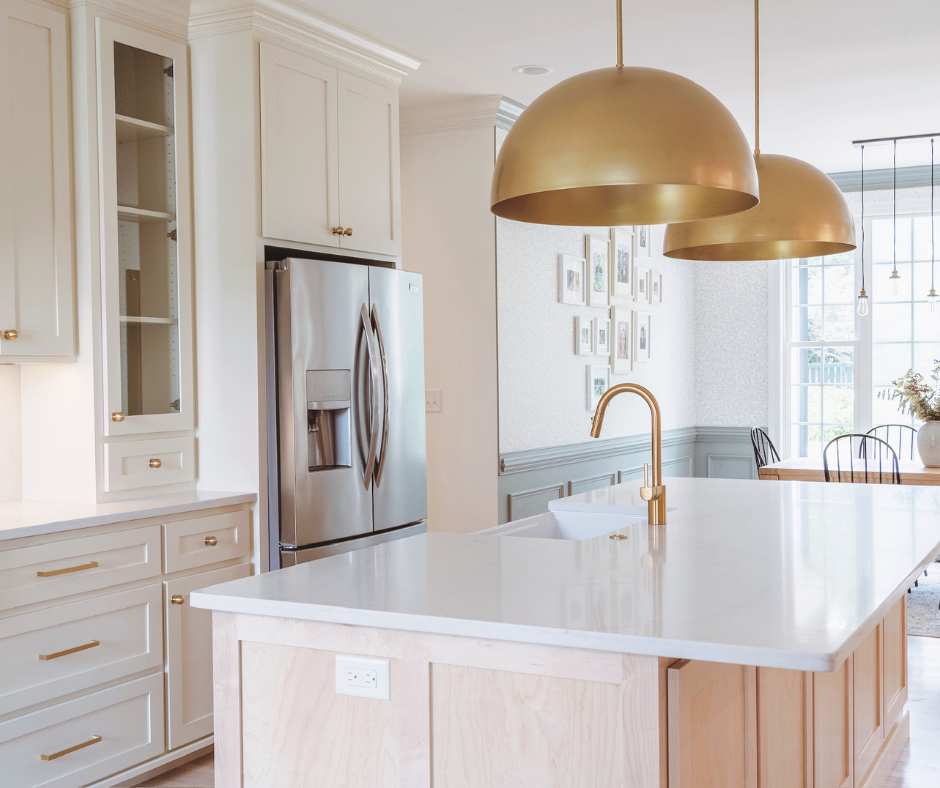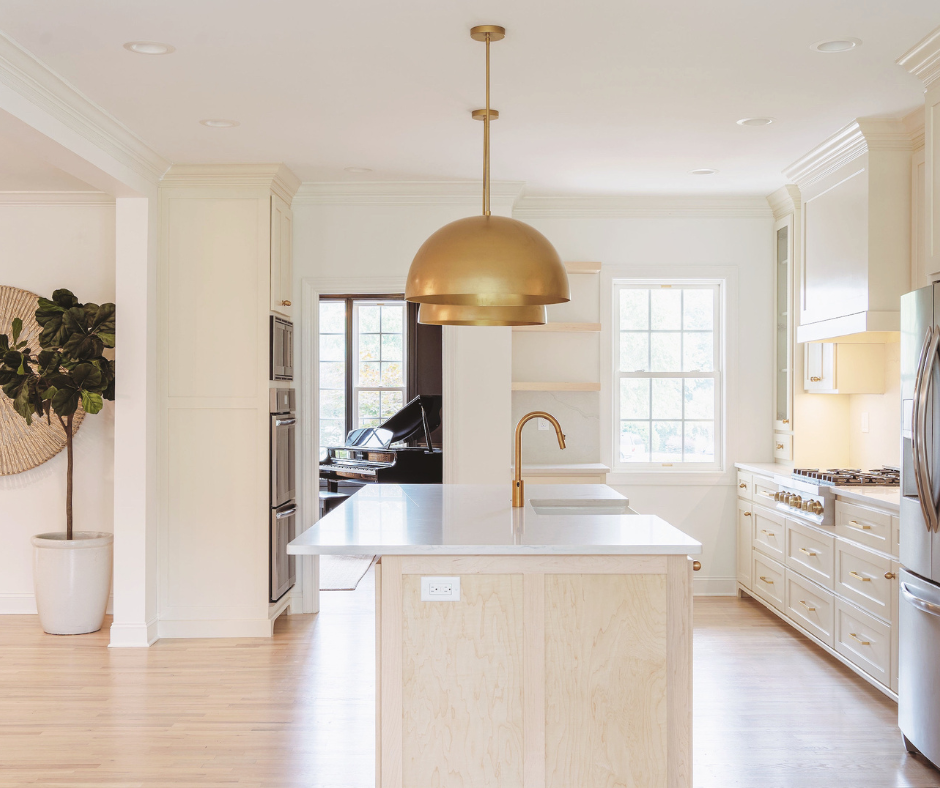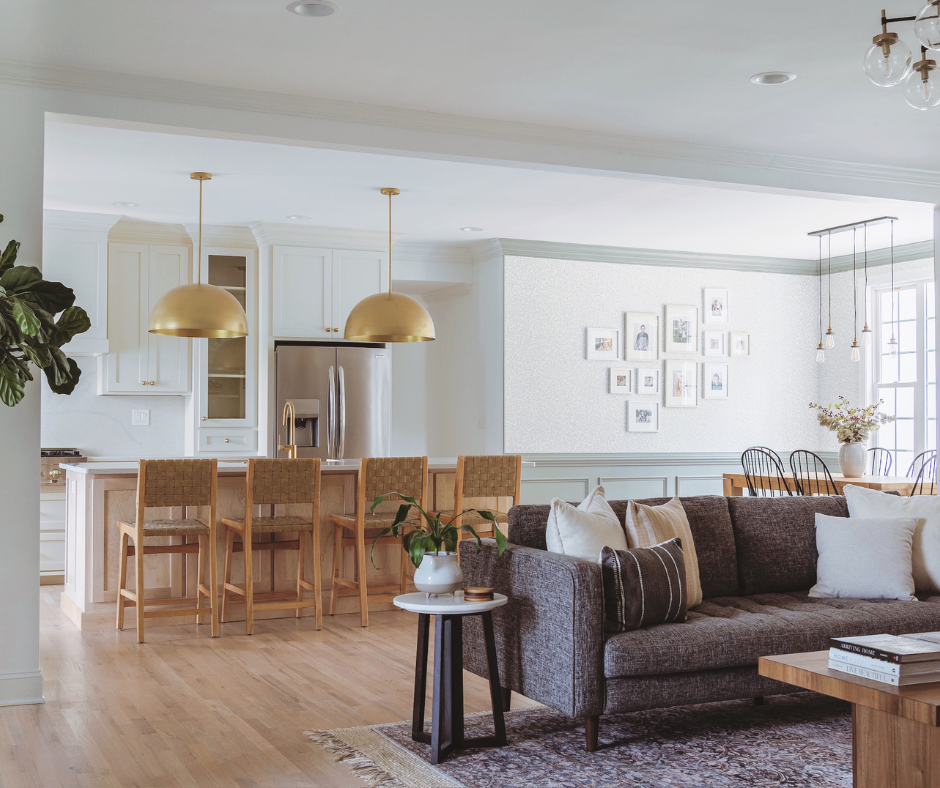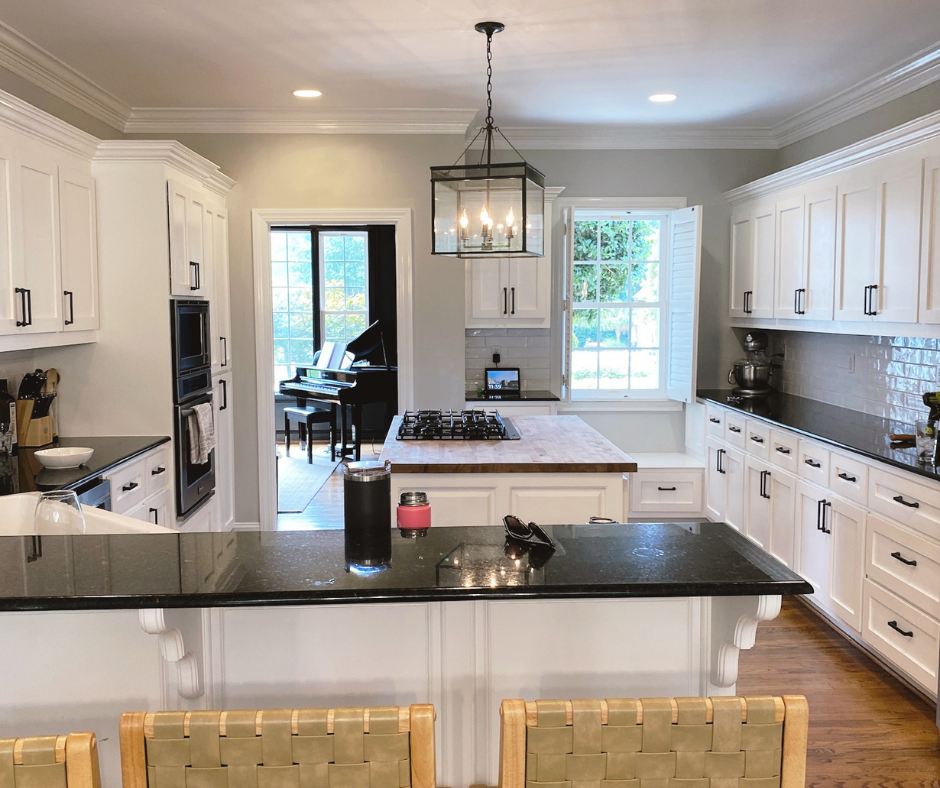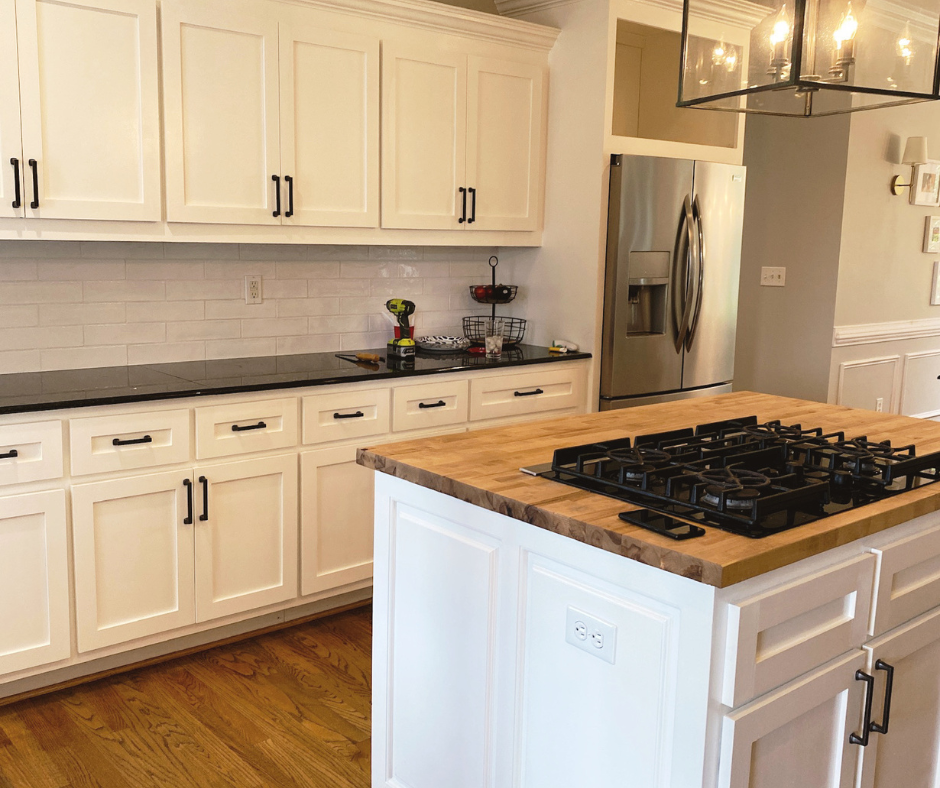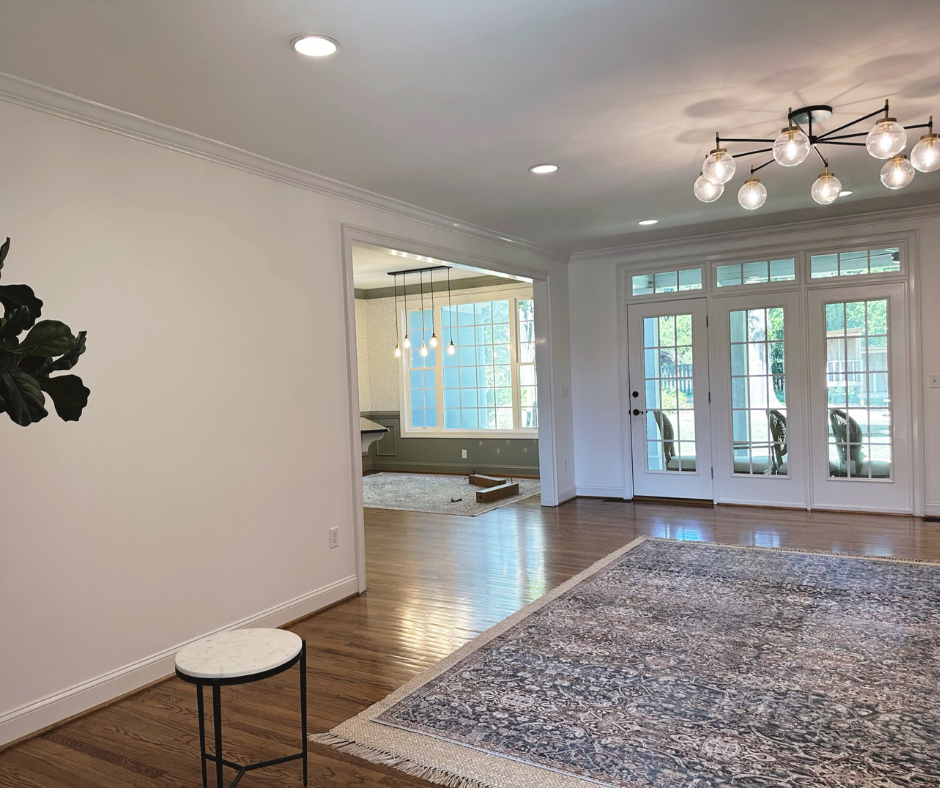 Project Details:
Thank you to Renew Home for being a member of our CHL Trade Program and. We love to see projects come to life and our light fixtures adorn them. You provide inspiration for us and for others! Make sure to follow us on our Instagram for other awe-inspiring projects.
Join the CHL Trade Program
Want to join us? Our CHL Trade Program extends to various professionals, including Interior Designers, Builders, Architects, Contractors, and Design Professionals. Read more about our trade program and fill out the contact form today to join us.