Shining Light Locally: Cordero Handcrafted Lighting's Commitment to Empowering Artisans and Supporting Charlotte Nonprofits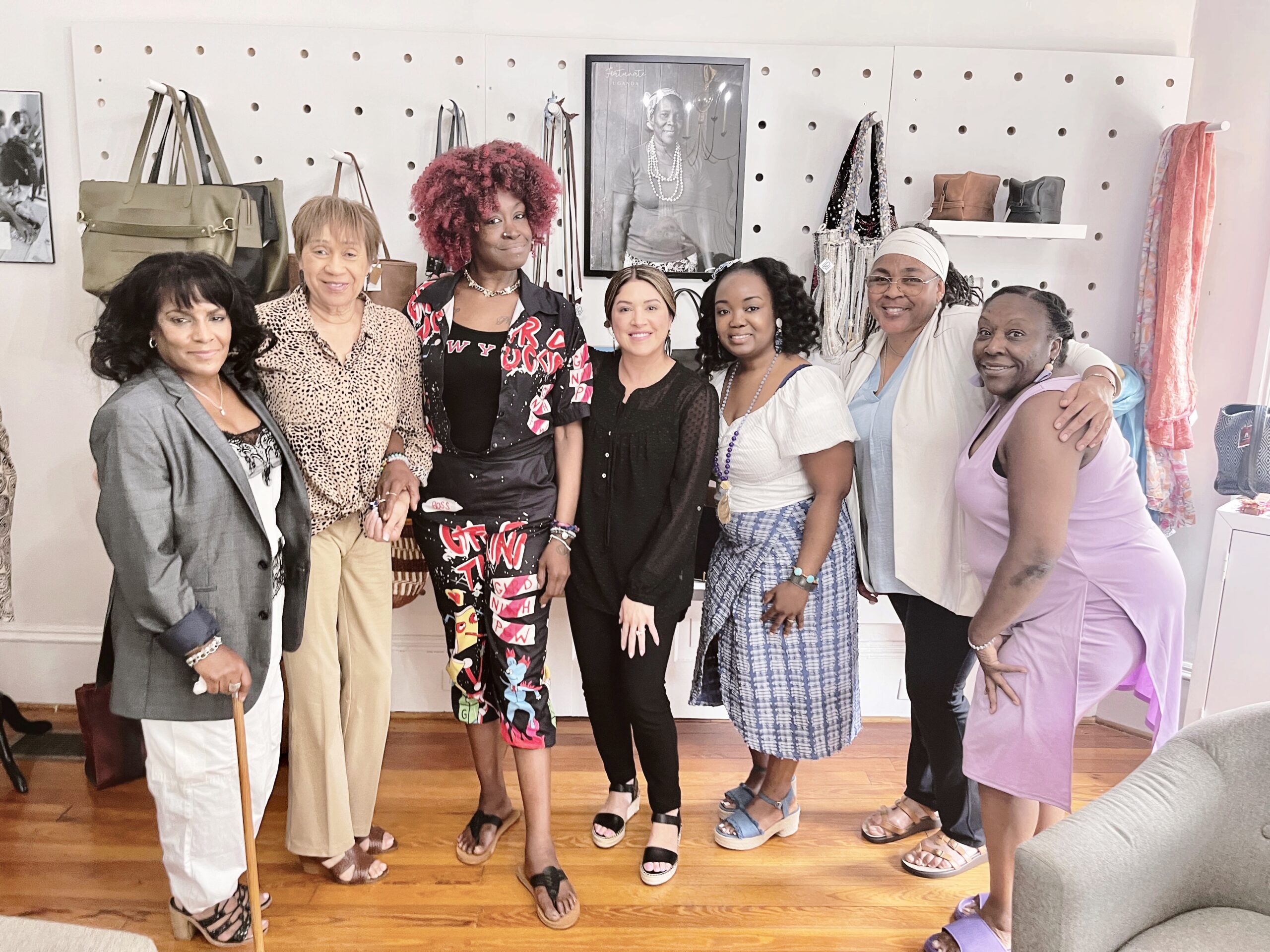 Creating your own story is a remarkable journey, however it becomes even more meaningful when you can uplift and improve someone else's along the way. Don't you think? Here at Cordero Handcrafted Lighting (CHL), we firmly believe in going beyond aesthetics and designing lights. We are driven by a passionate commitment to making a positive difference in the Charlotte community we call home. We want to invite you into our world and share a deeply personal inspiration that fuels our work – a organization that holds a special place in the heart of CHL's Chief Operating Officer, Dawn Cordero. For Dawn, it's about illuminating communities, supporting nonprofits, and empowering others along the way. It's about brightening lives and creating a lasting impact for those who need it most.
"As I'm working alongside my husband, Dan, and our dedicated team, handcrafting lights in the shop, I can't help but think of BraveWorks and the incredible artisans they support. The sweat and tears that go into running a local business in Charlotte is more than just trying to create something successful for our family. For us, it's about sharing our journey and making a positive impact in our community. The artisans at Cordero Handcrafted Lighting pour their hearts into creating exquisite products for our clients. Little by little our products support a program that offers a second chance to women and families, empowering them to overcome trauma and bridge the gap from pain to purpose… It's truly artisans supporting artisans and Dan and I love that our clients are a small part of that with every order! We take immense pride in supporting BraveWorks." -Dawn Cordero, Chief Operating Officer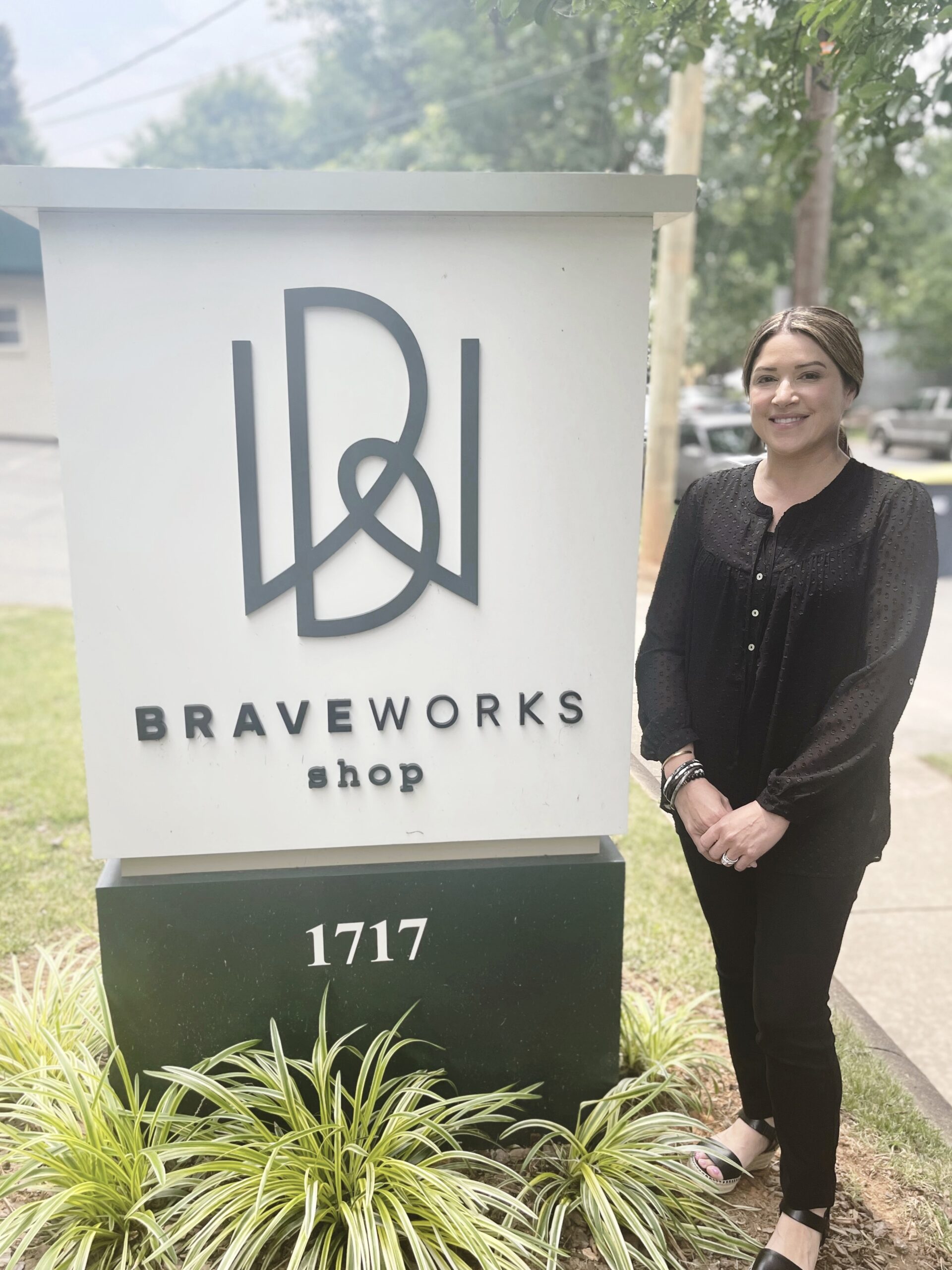 MEET CHARLOTTE NONPROFIT BRAVEWORKS
Five years ago, Dawn met Michelle Dudley, founder of local Charlotte nonprofit BraveWorks, at a conference. She learned about their cause, visited their shop, and immediately felt drawn to their mission. Fast forward to today, Dawn has volunteered for five years as a mentor and teacher. She sits on BraveWorks' Board of Directors serving as their Vice Chair. Dawn will step into the Chair of the Board of Directors in 2024.
"I am with the BraveWorks artisans every other week at the Dilworth Shop. While there we spend our time together in the "Transformation Room." This is a safe space for women to feel loved, safe to be who they are, free of judgment and many women have said they feel like they belong – for the first time in their lives. They are transforming in this space. But, truly they transform all of the volunteers at the same time. The volunteers refer to the space as our 'happy place.'" -Dawn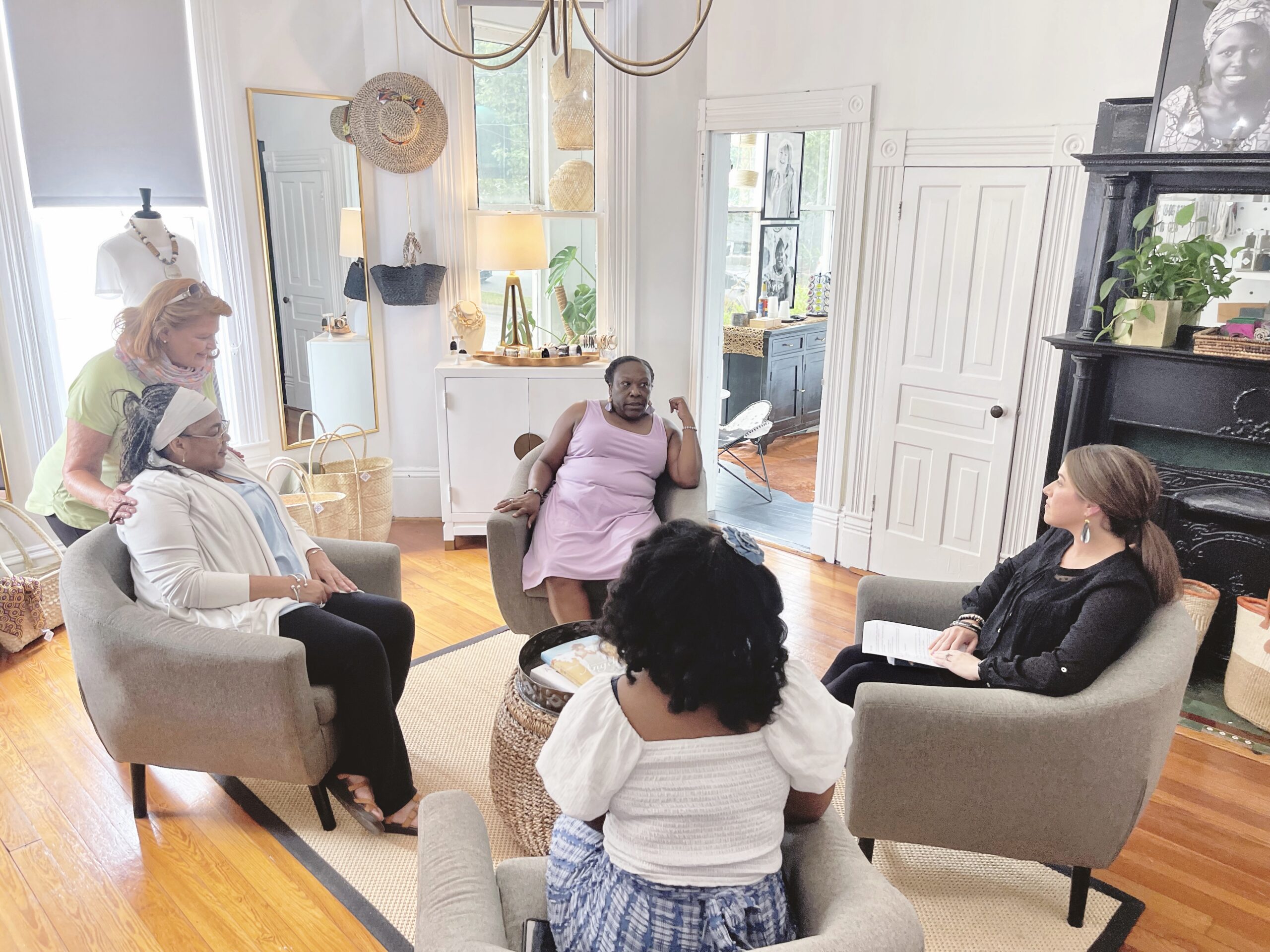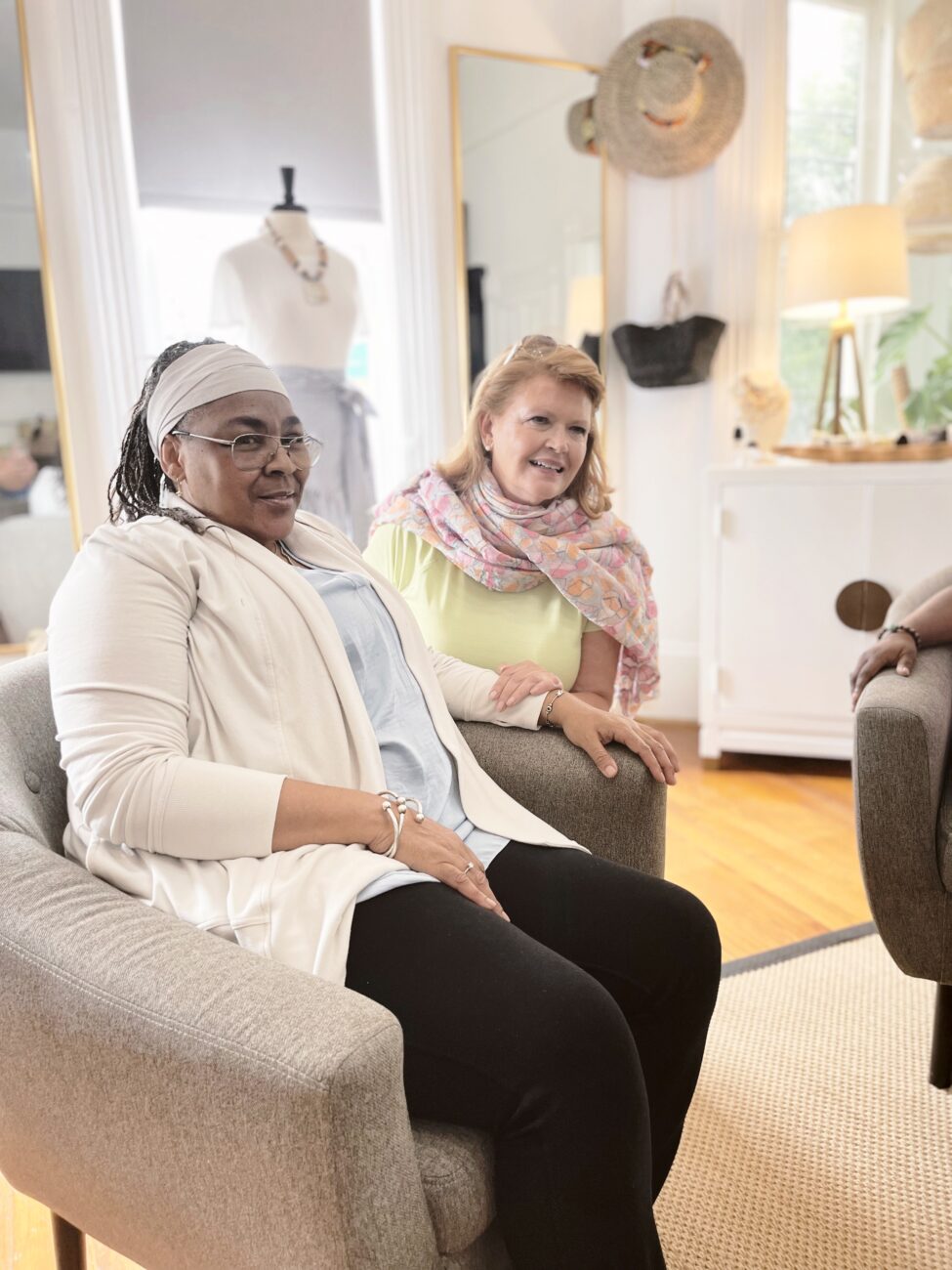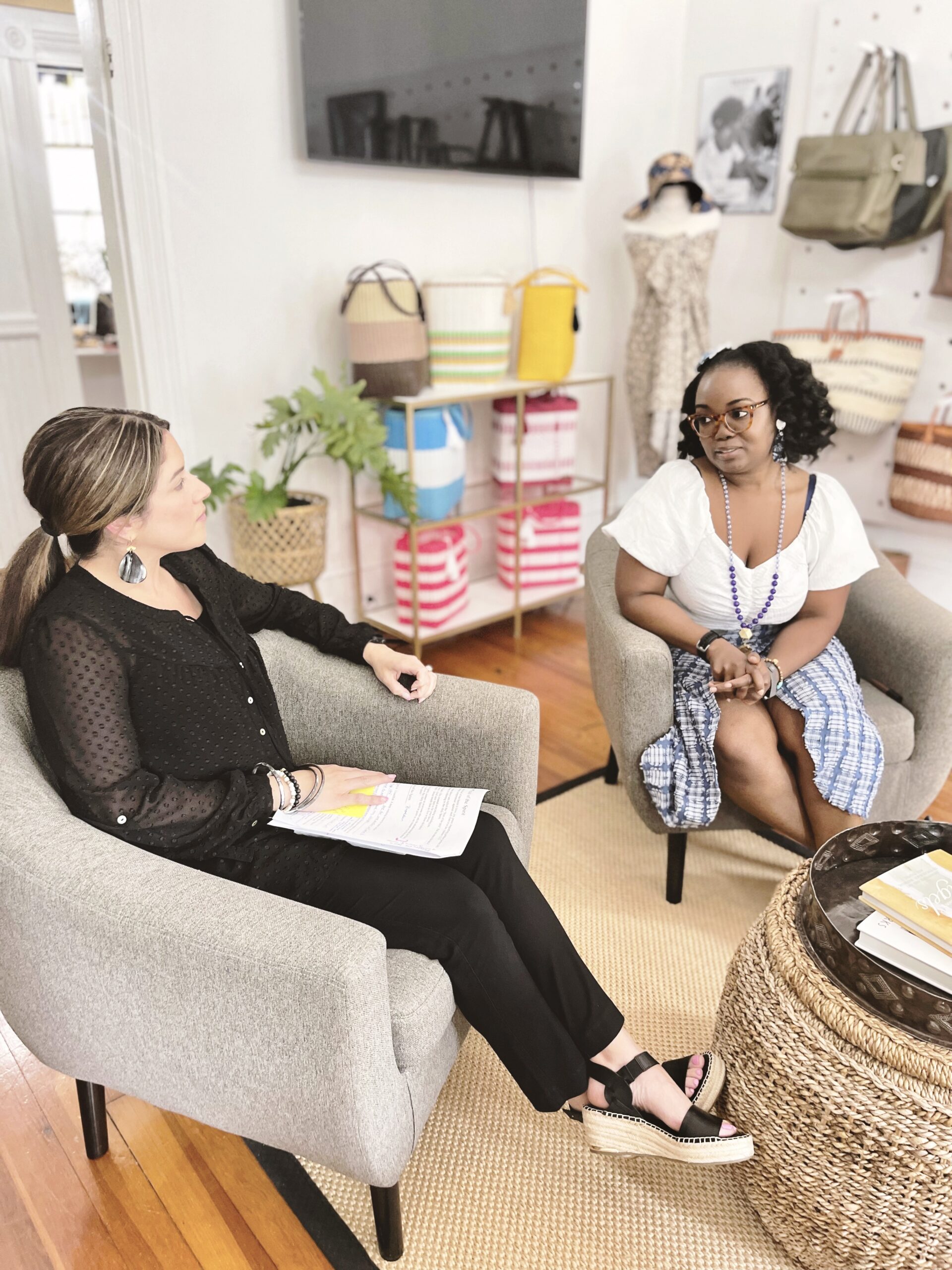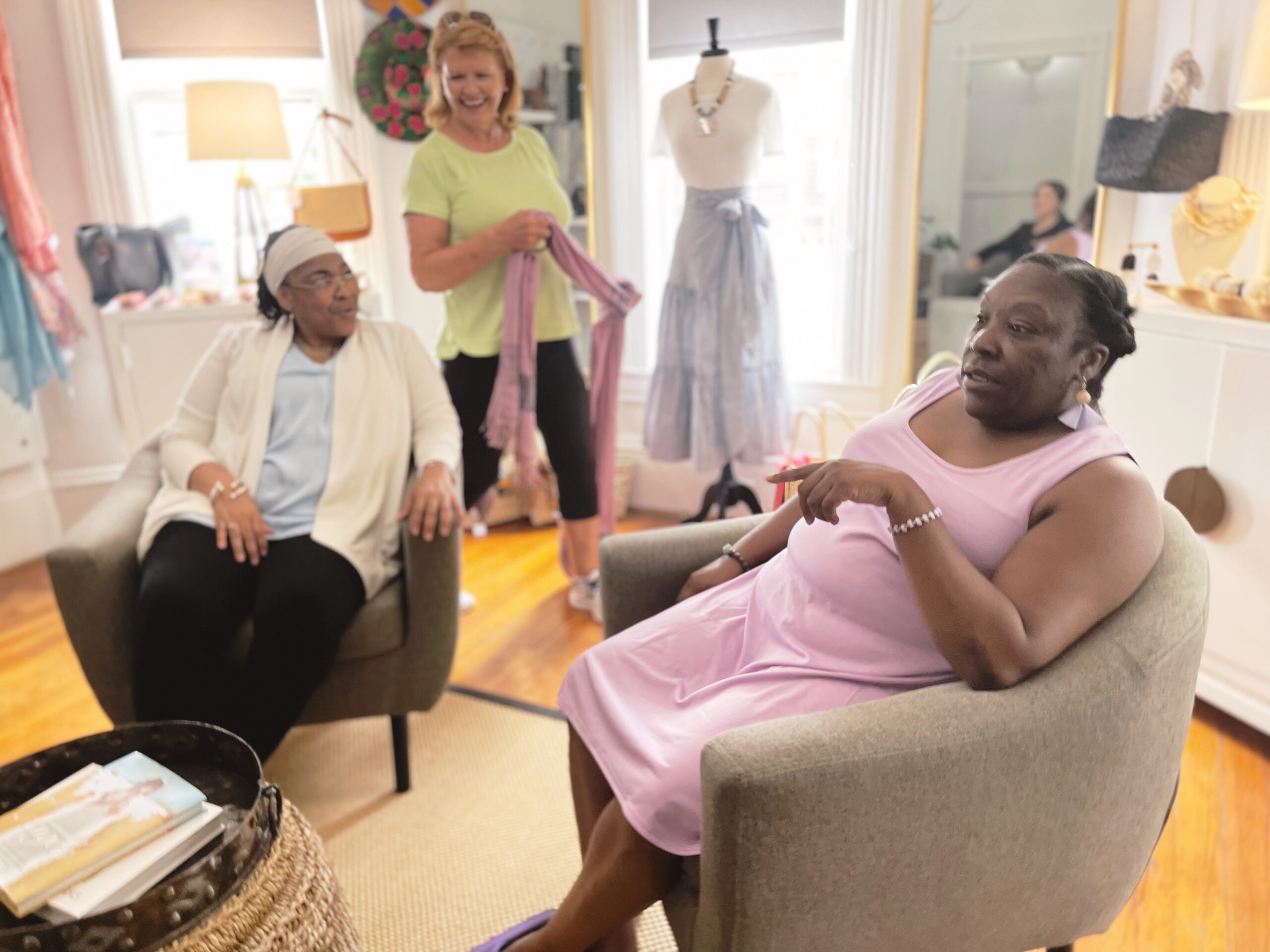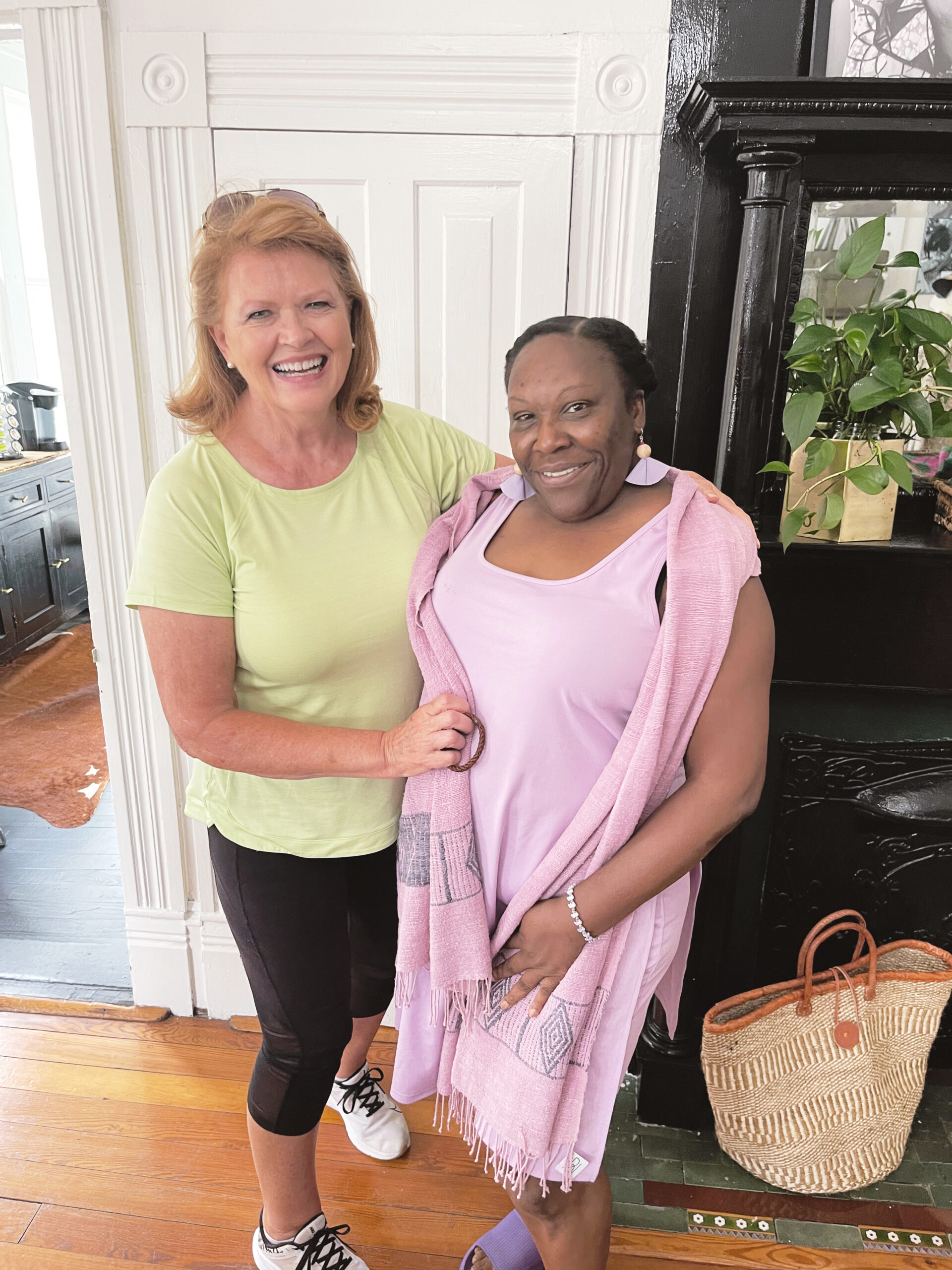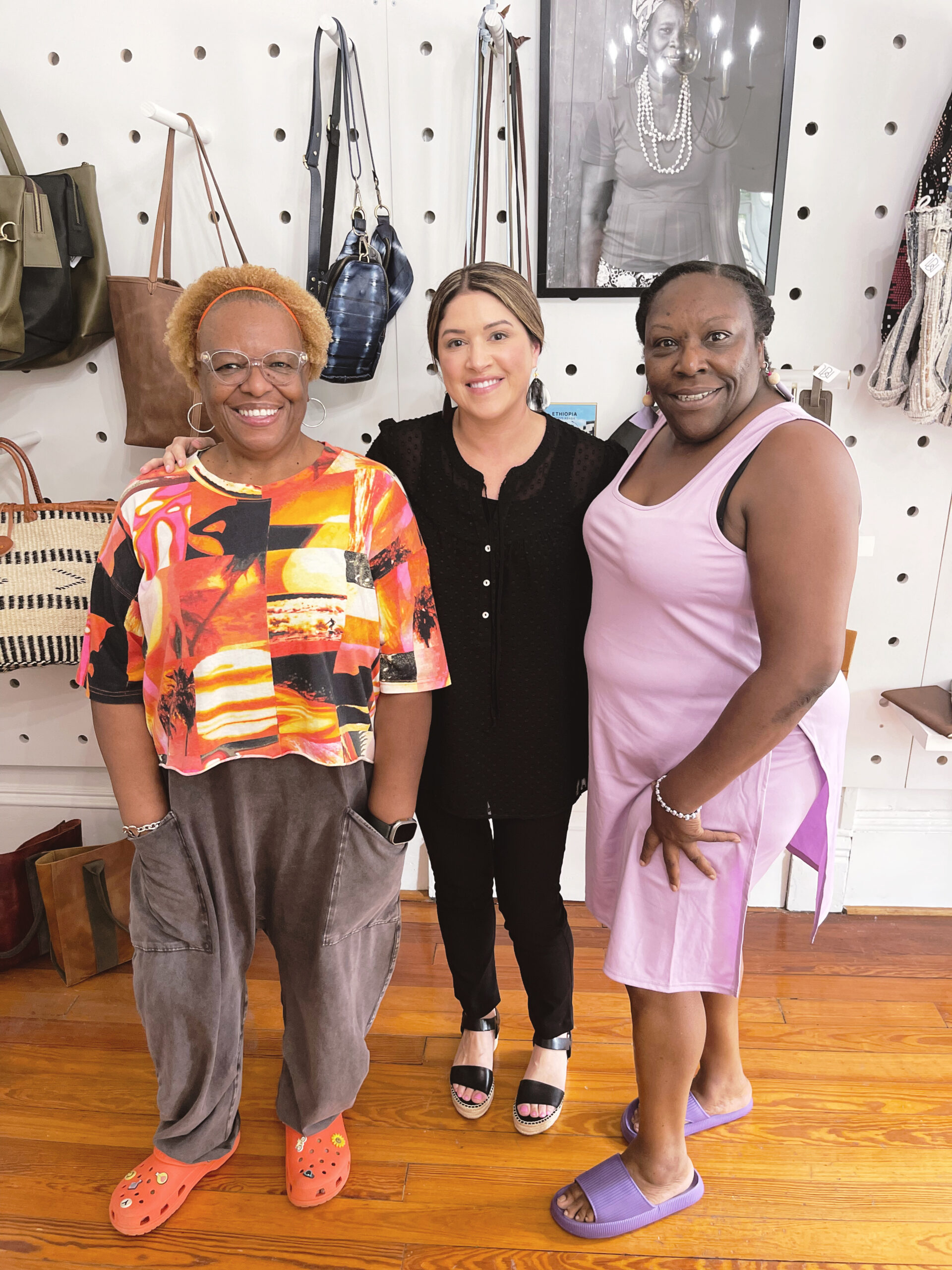 BRAVEWORKS EMPOWERING MISSION
BraveWorks is a Charlotte nonprofit that empowers over 800 women each year in Charlotte and developing countries in Africa and South/Central America. The women served are overcoming trauma and injustice such as trafficking, abuse, addiction, incarceration, poverty, and persecution.
Through coaching, mentoring, and purposeful work, they help women heal from their trauma and transform from pain to purpose. All of the artisans create beautiful items and are paid upfront for their work. BraveWorks helps the artisans with a gentle re-entry into society through goal setting, economic mobility, and access to resources with an inclusive, relational approach. You can find jewelry, bags, accessories, home decor, and more at BraveWorks! You must check out their gorgeous shop: www.braveworks.org
When you step into the space where BraveWorks Artisans gather, you can simultaneously feel the positive energy and confidence that radiate from these remarkable women. Dawn's mentoring session recently took place with a table full of BraveWorks Artisans. Laughter spilled from the closed doors, and the love within the room was undeniable. Each woman present showcased the resilience and determination that comes from being part of a supportive community. Let us introduce you to Vicki, one of the brave artisans that Dawn mentors during her weekly sessions.
Vicki's story is one undoubtedly of overcoming incredible odds. Raised by a single mother struggling to make ends meet, Vicki faced instability and hardship from a young age. Passed from one family member to another, she experienced a turbulent childhood, where even her baby bottle was filled with beer to keep her quiet. Unfortunately, Vicki began battling addiction at a very early age, seeking solace in alcohol and drugs.
"I had a lot of time on my hands and depression was also affecting my life and I would often think of suicide, but BraveWorks saved my life. Not being around community also affected my emotional health. I had church on Sundays, but I was not emotionally fulfilled at the time due to my isolation. When BraveWorks invited me to join the artisan program, I was super excited and accepted in a heartbeat, and life came back to me. My true self came out, and I could be myself at BraveWorks. I needed a safe place to be myself and express myself, and BraveWorks is my safe haven to do just that". -Vicki
CORDERO CARES: SUPPORTING CHARLOTTE NONPROFITS
Since 2012, the Cordero family has financially supported Charlotte nonprofits aligned with Dan and Dawn's heart for vulnerable communities. We believe that some of our most vulnerable communities both here and overseas exist where health and education is poor for women and children. As a result, we developed the Cordero Cares Program. This program partners with initiatives committed to job training, mentorship, financial literacy, and spiritual development of women and children. Further, a portion of your purchase allows us to better serve BraveWorks, our Cordero Cares featured partner.
5 WAYS TO SUPPORT BRAVEWORKS
Shop BraveWorks Boutique in Person or Online here:

Boutique located at 1717 Cleveland Ave., Charlotte, NC 28203 (it's the most charming shop!). Or you can

simply donate here

!

Support Fall Fundraiser:

Dawn co-hosts a Sip & Shop fundraiser where friends can shop BraveWorks items. The perfect way to get a jump start on holiday shopping. Stay tuned for details this fall!

Support Giving Tuesday on November 28th

: CHL plans to raise money for BraveWorks and its mission through Giving Tuesday this year. We hope our clients will want to jump on board. Stay tuned for details this fall!

Volunteer:

BraveWorks is always looking for volunteers: English Conversation Coach, Professional Mentor, Lunch and Learn Facilitators, Providing Lunch for their Wednesday Artisans, and Event/Pop-Up Volunteers.

Learn more here

.

Shop CHL Products:

A portion of

CHL's

proceeds directly supports Brave

W

orks through our Cordero Cares initiative.
2022 Fall Sip & Shop