At our office we needed a cool looking table and I remembered driving by these large cable spools. I decided to stop by and ask the company how much they wanted for those large spools, to my shock the gentleman said, "free".
Here is a quick glimpse on what it took to make these unique connected Cable Spool Desk.
Step 1 – Find just the right ones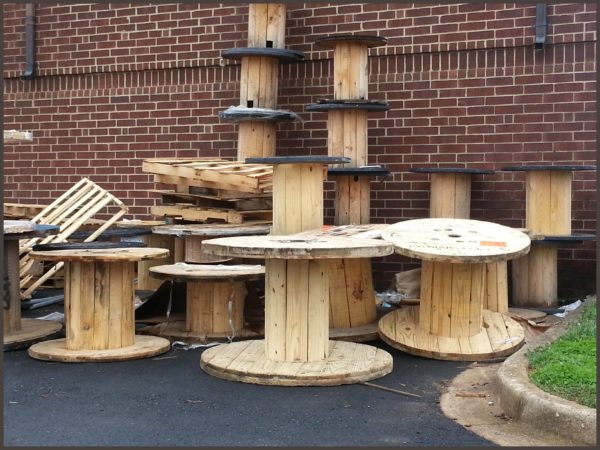 Step 2 – Load 'em up and take them back to the shop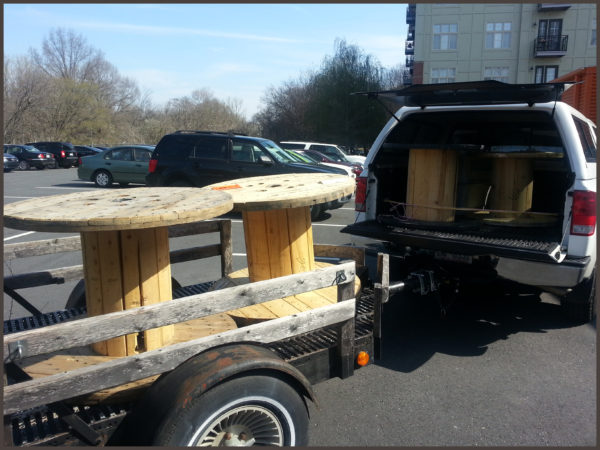 Step 3, 4, 5, 6, 7, 8, 9 – Take apart, sand, sand, sand, stain, distress, get legs ready
Step 10 – Finish legs and pull up a chair!