LIGHTING SOLUTIONS: STEP INTO CORDERO HANDCRAFTED LIGHTING SHOWROOM
Discover Exquisite Lighting Designs and Personalized Services at our Charlotte, N.C. Showroom.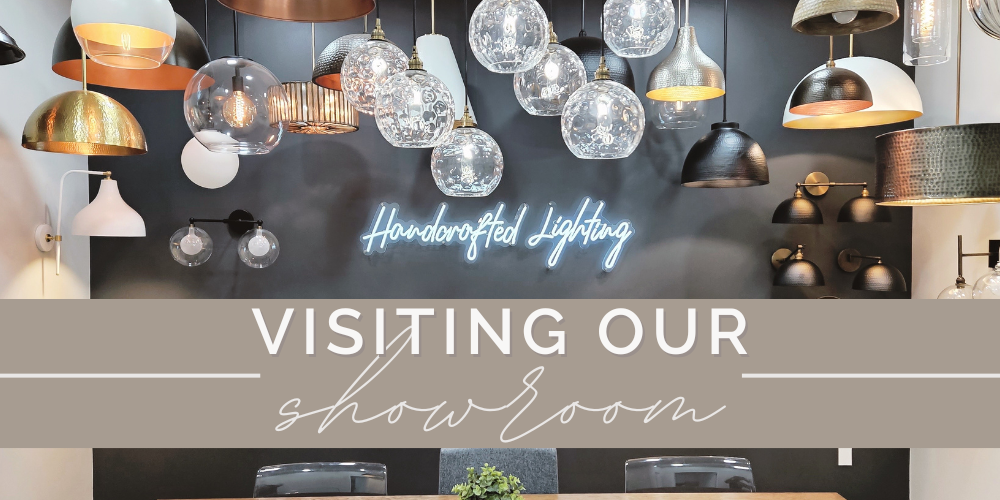 Discover your perfect lighting solutions at Cordero Handcrafted Lighting (CHL)! If you're located in the Charlotte, North Carolina area, we invite you to schedule an appointment and visit our showroom. Here, you'll have the pleasure of meeting Dan and Dawn Cordero, our passionate owners who will personally guide you through our wide range of lighting products. Experience the sheer beauty and craftsmanship of our diverse range of styles, materials, and finishes firsthand. Witness the captivating interplay of textures, subtle nuances of color, and the meticulous construction that goes into each design. We believe that exceptional lighting design is about creating an environment that reflects your unique style and vision. Step into our showroom and let us illuminate your world with extraordinary lighting options. Call 704-765–2285 or email hello@corderolighting.com to schedule your appointment.
WIDE SELECTION OF LIGHTING solutions
Discover a diverse range of handcrafted lighting options, from pendants and lamps to chandeliers, wall sconces, flush mounts, dome lighting, and more. Our products can also be customized to suit your unique style and preferences.
Lighting Expertise
Experience personalized attention and expertise. Meet our owners, Dan and Dawn, who will guide you through the process of finding the perfect lighting solutions tailored to your specific needs. With customization options available, we aim to create a lighting solution that truly resonates with you.
Shop Local
CHL is extra proud to give back to the local Charlotte community through our Cordero Cares initiative. Cordero Cares desires to shed much-needed light on vulnerable communities by serving, educating, and financially sponsoring local non-profits. When you shop local with us, you are impacting local non-profits.
High-Quality Craftmanship
Everything we build exhibits thoughtful design, quality materials, and careful craftsmanship. We're not interested in quickly mass-producing mountains of products at the sacrifice of quality, care, or the environment.
Make an Appointment
To ensure that we can provide you with the attention you deserve, please book an appointment in advance. As we dedicate our time to designing and handcrafting each order, scheduling allows us to set aside dedicated time to meet with you personally.
Call 704-765–2285 or email
hello@corderolighting.com
to schedule your appointment.