Glass Globe Table Lamp
Creation Story
 I'm always trying to come up with new creations for my shop, Dan Cordero – Reclaiming Creativity and sometimes when you least expect it, you find your idea. That was the case when my wife surprised me with a weekend getaway for my birthday this past January. We decided to take our first mini vacation from our 18 month old son (left him with the grandparents) and headed from our town of Charlotte, NC to Asheville, NC. While there, we walked downtown and visited all the shops in the area. Bam….inspiration jumped in front of me as I cruised through a retail shop.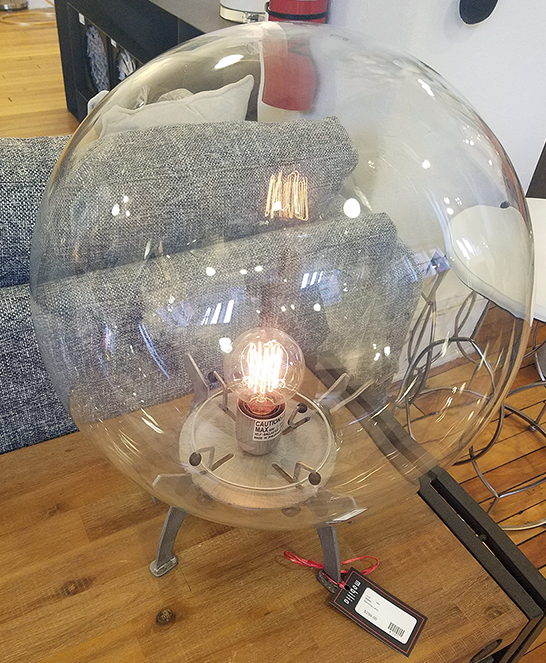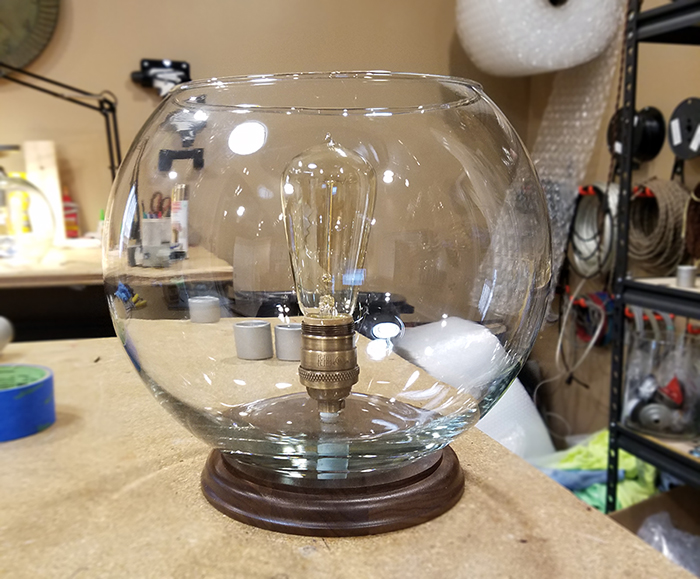 First time assembling all the parts
So from there I went home and started thinking about glass globes as table lamps. I decided upon a 10″ globe and a rich walnut base. I knew the socket would need to pop, so I decided upon an uno thread antique brass socket. I quickly created a proof of concept and was liking the direction it was going, but I knew it lacked something.
After leaving the lamp alone for a couple days to think, I came up with the concept of applying a colored ring to the neck of the glass for that added pizazz that would tie it altogether . This technique took me a couple iterations to get it to a place I was happy with.
From a weekend getaway trip that brought me some inspiration (and the ability to sleep in without a baby to worry about) to the final photographed shop ready product.
Say hello to my newest lamp!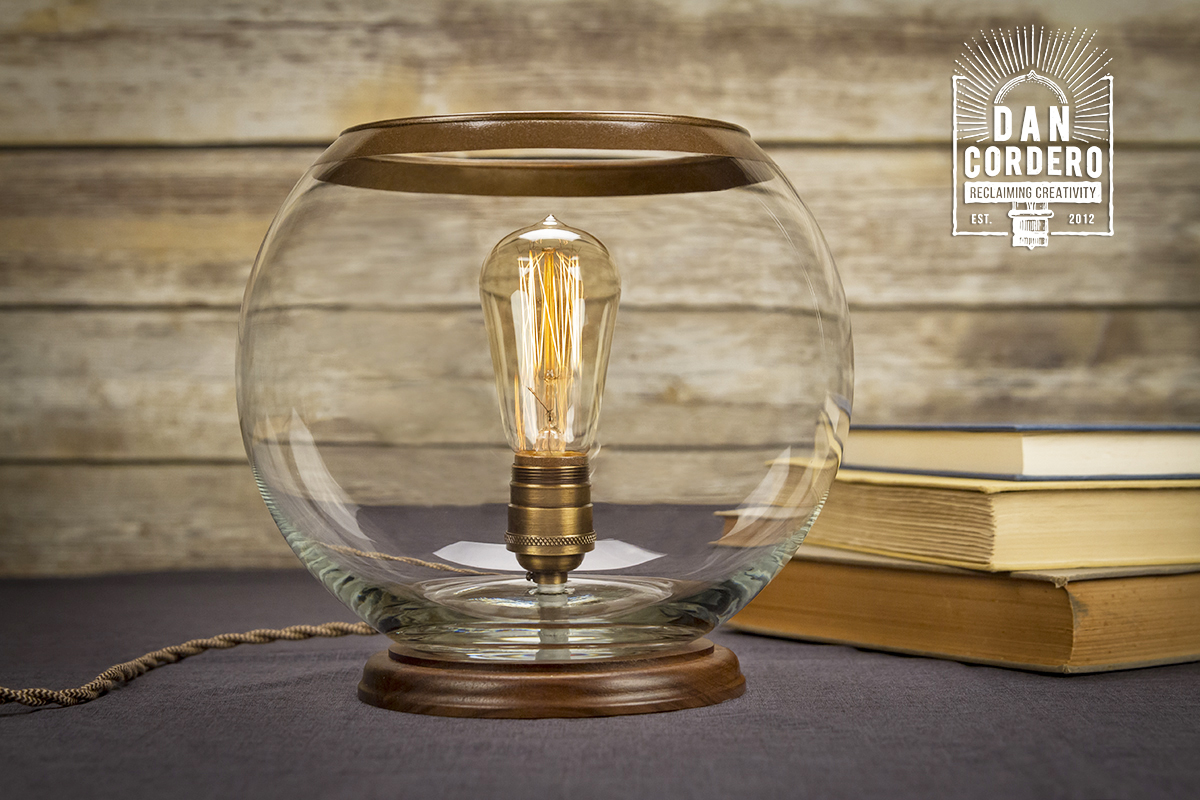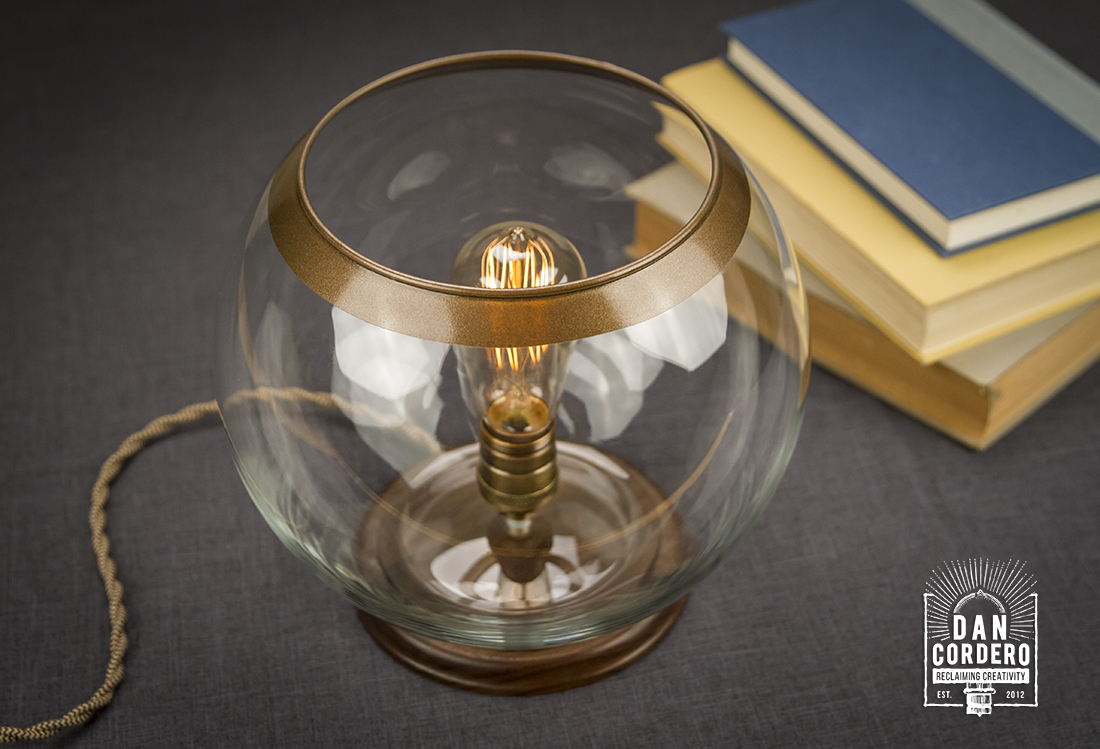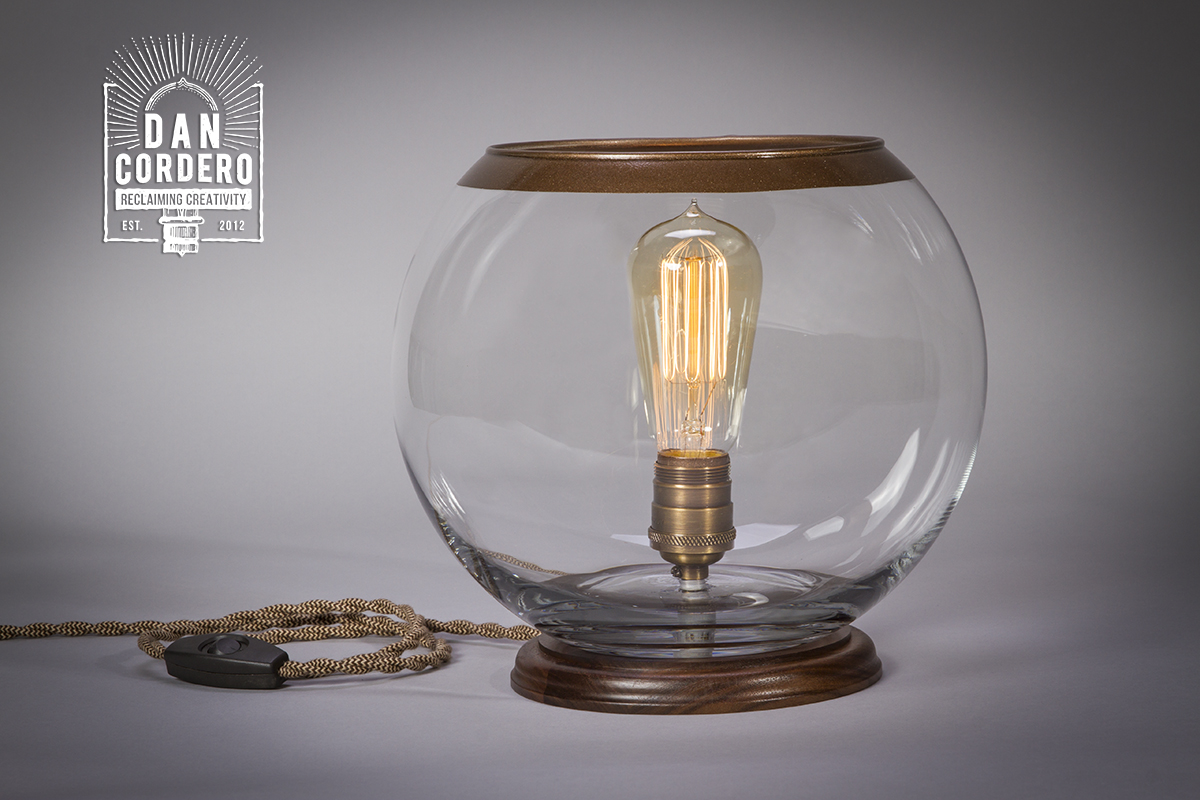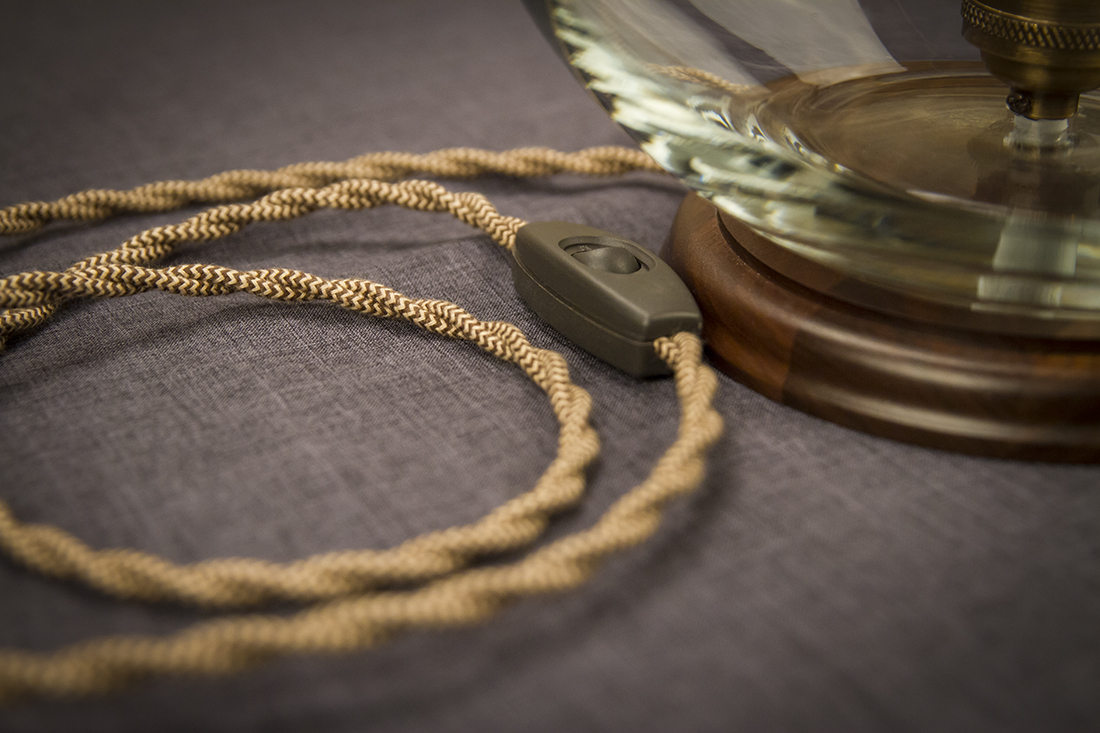 Buy me