Over the years I'm had the opportunity to make dozens of eye-catching Fan Lamps for clients! I always enjoy the beginning stages of their transformation because when I begin, a fan lamp is usually been abused. It shows the signs of its previous life. Full of rust, dings and dents, it's exciting to know that it will be resurrected and reclaimed into not only a practical appliance but also a statement piece in ones home.
I wanted others to experience the excitement of getting their hands dirty and turning something that no longer has purpose into something that will become a conversation piece.
Offering my Fan Lamp Kits in my shop will allow you the freedom to get creative and not worry about figuring out how to get that Fan to transform into a lamp!
For Medium to Large fans:
(14″ diameter cage or greater)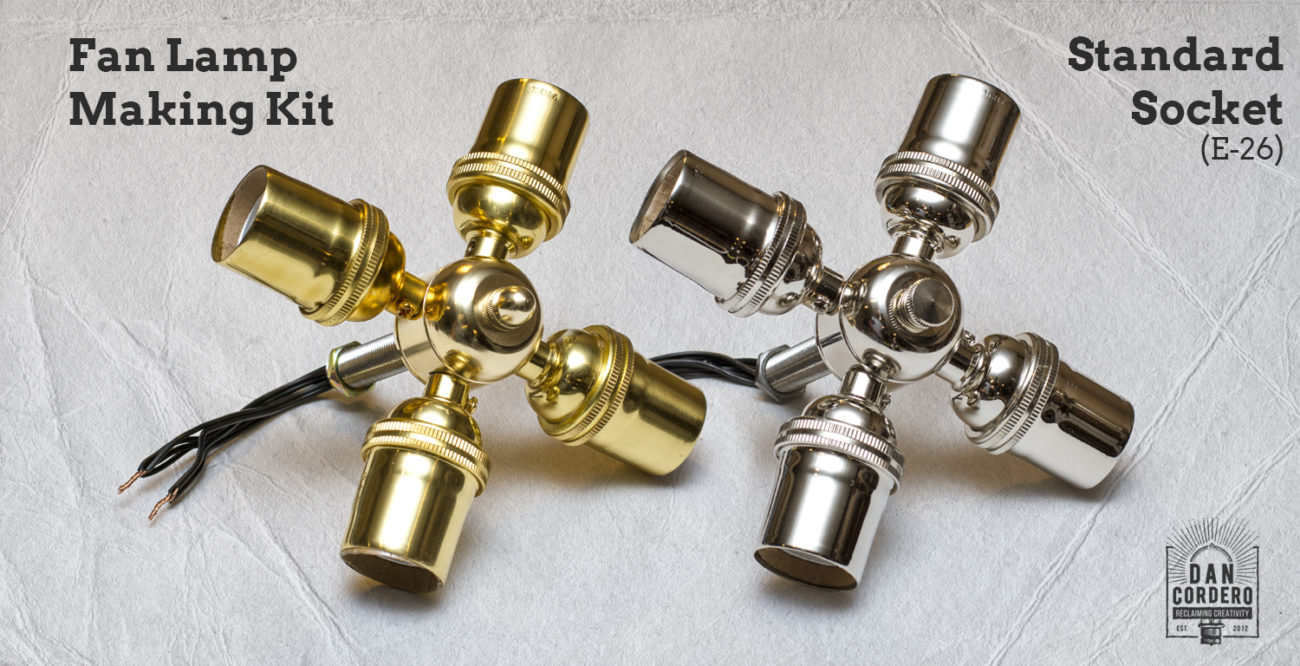 For Small fans:
(11″ diameter cage minimum)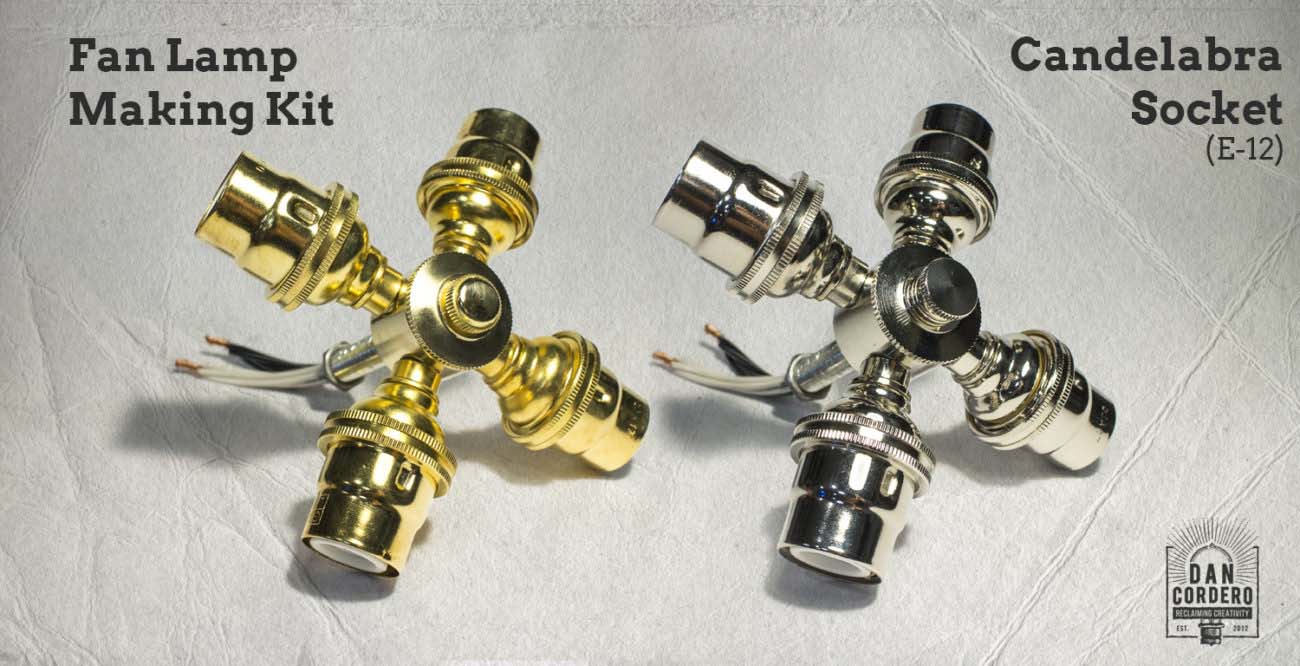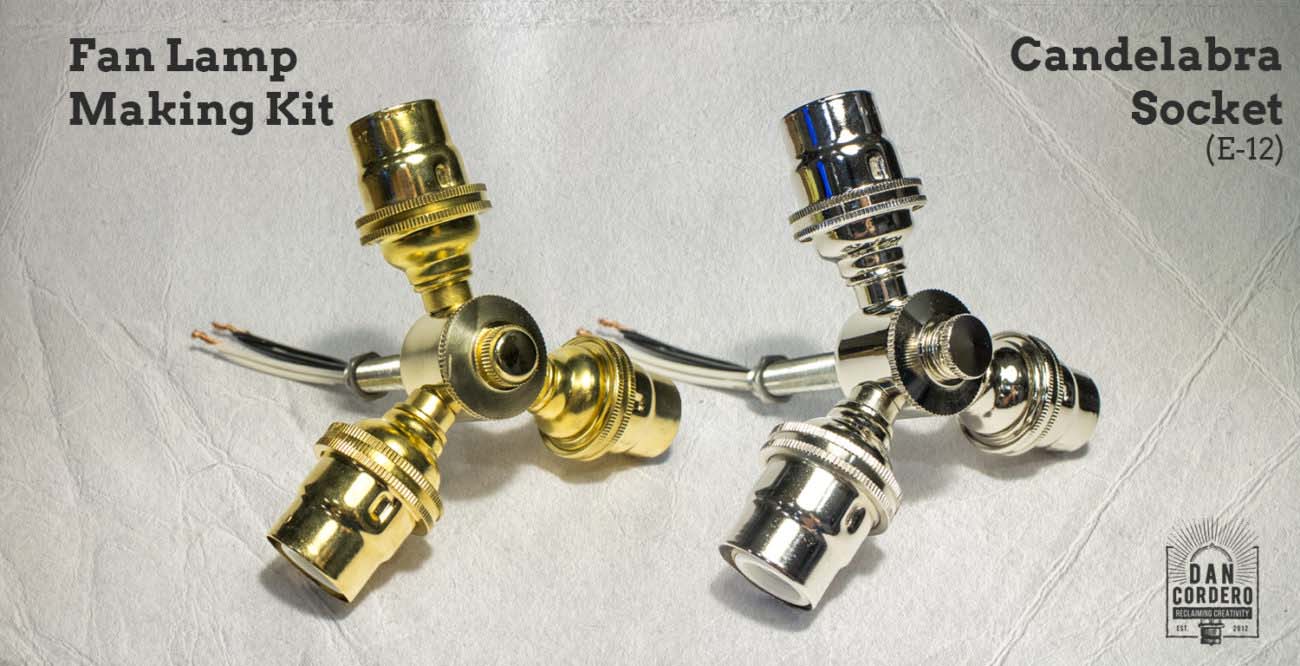 Ever wonder how I transform distressed vintage fans into unique Edison bulb light fixtures?
After 7 years of repurposing vintage appliances into funky new lighting accents…and after your many questions and requests for how-to's and supply lists, I'm excited to finally release my online Fan Lamp Video Tutorial.
Digital Download